Earn Your MBA
Apply Now for Spring 2018!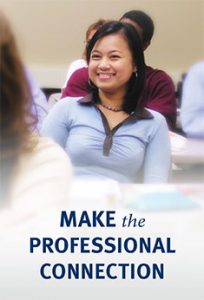 The Sage Colleges, with campuses in Albany and Troy, now offers MBA courses at the Malta Tech Park, conveniently located in Saratoga County.
Sage in Saratoga offers an MBA program that is:
ACCREDITED by the IACBE (International Assembly for Collegiate Business Education
ESTABLISHED, with more than 60 years of providing quality graduate education
PERSONAL, providing face time with professors and peers and a level of individual attention and support rare in business programs
PRACTICAL, focusing on applying knowledge to practical management solutions
COMPETITIVE, preparing graduates for positions of leadership in health care, government and micro-enterprise, as well as experiences abroad
Fall 2017 Classes
MBA 570 – Critical Thinking: Transformation in a Complex World
MBA 571 – Management of Change and Innovation
MBA 651 – Human Resources Management
MBA 695 – Executive Decision Making
Spring 2018 Classes
MBA 576 – Marketing Systems
This course addresses how to design and implement the best combination of marketing efforts to carry out a firm's strategy in its markets.  Specifically, this course seeks to develop the student's understanding of how the firm can benefit by creating and delivering value to its customers and skills in applying the analytical concepts and tools of marketing.
MBA 574 – Financial Management
The role of the financial manager is examined in context with the legal, operating, and tax environment of contemporary business firms. Attention is focused on financial analysis and planning, the time value of money, risk-return relationships, cash flow and asset/liability management, as well as investment priorities, capital structure, valuation techniques, and capital budgeting applications. Special concerns dealing with mergers, restructuring, and international finance are also addressed. Prerequisite(s): MBA 551 and 553 or permission of program director.
MBA 564 – Research Designs
This course introduces students to the basic tools of business research. Varied research methods are introduced and evaluated across a wide variety of business needs. Specific attention is paid to the collection, analysis and interpretation of business data from the perspective of design, execution, evaluation and resulting contribution to the research objectives. Prerequisite(s): MBA 553
---
LOCATION
TEC-SMART Building, Room 125
345 Hermes Road
Malta, NY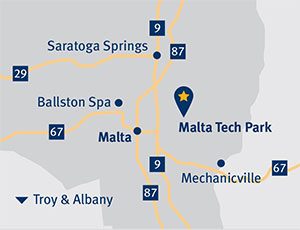 CONTACT US FOR MORE INFORMATION
Kimberly Fredericks, PhD, MPA, RD
Dean, School of Management
(518) 292-1782
[email protected]
Wendy Diefendorf
Senior Director of Graduate and Adult Admission
(518) 292-8636
[email protected]