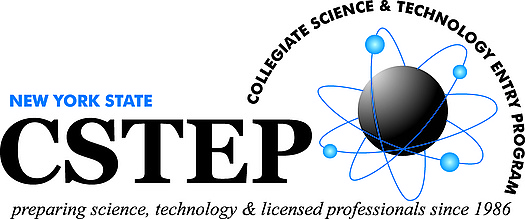 Welcome to CSTEP at Sage
The Collegiate Science and Technology Entry Program (CSTEP) at Sage is a grant-funded program sponsored by the New York State Department of Education to support talented underrepresented and economically disadvantaged students pursuing science, technology, engineering and mathematics (STEM) majors and licensed health professional careers. CSTEP offers academic workshops and seminars, academic support and enrichment, career planning workshops, support in finding research or internship experience in STEM content areas, and numerous other opportunities critical to student success.
Become part of CSTEP at Sage today. We are currently accepting applications.
Learn More About CSTEP at Sage:
News
Sage Colleges 2018 CSTEP Summer Research Program students worked with Sage Faculty Mentors across campus to investigate, write about, and present on novel research topics relevant to their majors. Read about their work (PDF).
On Saturday, October 14, 2017, Sage CSTEP students participated in National Chemistry Day at the New York State Museum in Albany, NY.
This event served as Sage's annual CSTEP Day of Service whereby CSTEP volunteers engaged with local students in grades 6-12 to promote STEM.
Dr. Thomas Gray, Chairman of Sage's Chemistry Department, led experiments in water hardness titration and distillation of hydrocarbons.