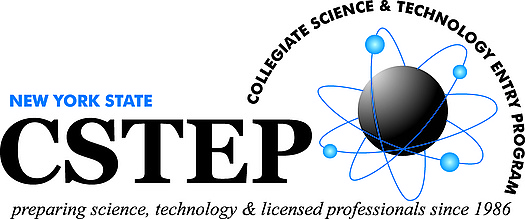 Welcome to CSTEP at Sage
The Collegiate Science and Technology Entry Program (CSTEP) at Sage is a grant-funded program sponsored by the New York State Department of Education to support talented underrepresented and economically disadvantaged students pursuing science, technology, engineering and mathematics (STEM) majors and licensed health professional careers. CSTEP offers academic workshops and seminars, academic support and enrichment, career planning workshops, support in finding research or internship experience in STEM content areas, and numerous other opportunities critical to student success.
Become part of CSTEP at Sage today. We are currently accepting applications.
Learn More About CSTEP at Sage:
News
The 25th Annual CSTEP Statewide Student Conference was held April 7-9 at The Sagamore on Lake George, Bolton Landing, NY. Over 600 CSTEP students were in attendance from colleges across New York State.
The Sage Colleges brought 15 CSTEP students to conference, four of whom were presenters (three poster presenters and one oral presenter).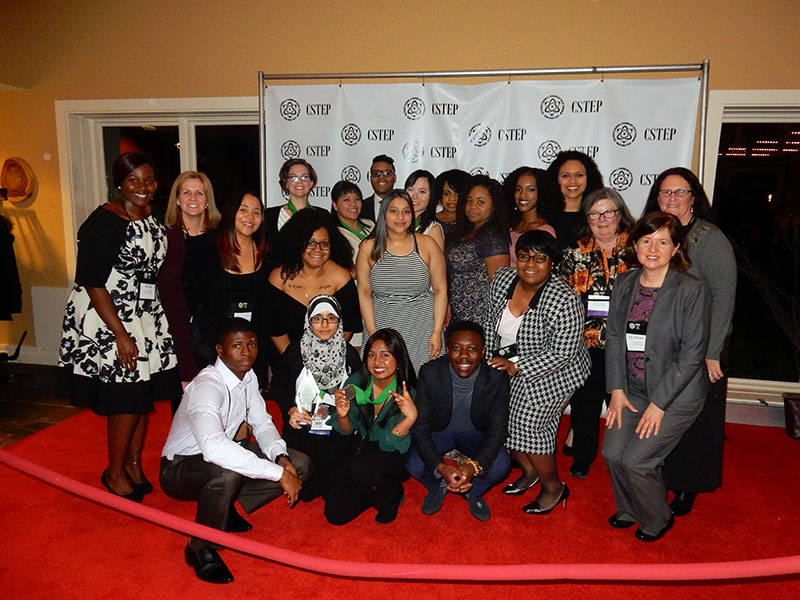 Saba Abuzaid and Debbie Yang were among the conference poster winners, placing in their division with their research on craniofacial mutations using zebrafish as a model system.  Assistant Professor Kristi LaMonica, Ph.D., was the students' faculty mentor on the project.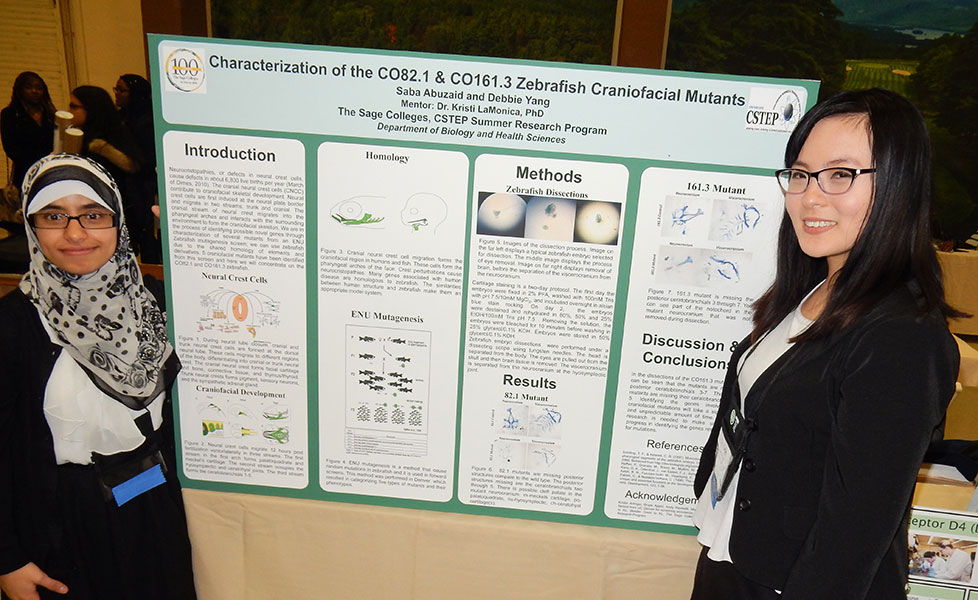 Pictured from left to right with CSTEP presenter medals: Rosemary Matala SCA '17, Rachelle Valenzuela RSC '17, Saba Abuzaid RSC '19, Sharda Persaud RSC '19, and Debbie Yang RSC '17.