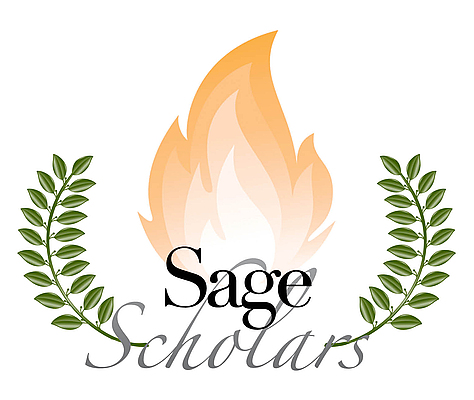 Nominations for the 2019 Student Sage Scholarship will open in February 2018.
All nominations must be submitted via our online nomination form.
We will make every attempt to confirm your nominations prior to your scheduled award ceremony. We ask that your completed nominations be received no later than May 1, 2018.  Early nominations are highly encouraged and will often result in an expedited decision from The Sage Colleges.
Please refer to the Student Sage Fact Sheet and the Frequently Asked Questions below for more information.
Should you have additional questions, please contact the Office of Admission at [email protected] or 518-244-2217.
Thank you for participating in the continued success of the Student Sage Scholarship Program.
Frequently Asked Questions
Is this the Sage Art Award?
No. Effective in 2011, the Sage Art Award was eliminated and replaced by adding a second nomination to the Student Sage Award. Recipients of the Student Sage Award may choose to use their scholarship for any program at either Russell Sage College or Sage College of Albany.
Must my student nominees be a US citizen or legal resident?
Yes.
Are PSAT/SAT/ACT scores required for this award?
No. Russell Sage College and Sage College of Albany are test-optional schools. Students will be considered based upon their academic performance in the classroom as well as their engagement within the community. For further information on Sage's test-optional policy, please feel free to visit our Test-Optional FAQ's.
What students would be ideal candidates for the The Sage Colleges' Student Sage Award?
Student Sage nominees should be exceptional high school students who are engaged within their community.
When will selection packages be mailed?
We will make every effort to send confirmations prior to your scheduled award ceremony. Our final mail date will be on June 1, 2018. If you do not receive a response within a week of this date, please contact us at 518-244-2217 or [email protected]
What programs are available at The Sage Colleges?
Browse the Program Finder
Are there any accelerated programs with Sage Graduate Schools?
Yes. Occupational Therapy, Physical Therapy, and Education.
Do my nominees have to attend The Sage Colleges to receive the Student Sage Scholarship?
Yes. Student Sage Award recipients must attend either Russell Sage College or Sage College of Albany to receive their scholarship.
How much money will students receive in merit scholarship from The Sage Colleges?
We are pleased to announce that all qualifying nominees are guaranteed one of our merit scholarships, starting at $10,000 per year. The official scholarship amount will be determined upon the award recipient's application review and based on the strength of his/her application.
May I nominate more than two students?
At this time we are only able to accept five (5) nominations from each high school.
Is Sage a co-ed or single sex institution?
It is both!
Russell Sage College is a comprehensive college for women nestled within the historic district of Troy, NY. RSC offers liberal arts and professional degree programs in an environment aimed at empowering students to become women of influence in their careers and their communities.
Sage College of Albany is a coeducational institution that prepares students for the careers of today and the future. Many colleges can prepare students for traditional jobs in traditional fields (we can, too) but SCA also prepares its students for new and emerging professions.