Ann Marie Paulhus Iwanicki, RSC '86, President
Annie graduated from RSC in 1986 graduate with a Bachelor's degree in Economics and Management.  She spent 11 years in the banking and financial services industry before starting several businesses.  She currently owns a home-based fashion business called "Compliments" which provides women with top quality designs through a customized trunk show shopping experience. Annie resides in Tampa, FL with her husband of 24 years, John.  In her spare time, she plays tennis and golf.  In addition to her Alumnae Association activities, Annie serves as a class agent for the class of 1986.
---
Carrie Cokely, RSC '97, Vice President
Following graduation Carrie pursued a MA and PhD in Sociology at Syracuse University. She currently lives in the Boston, MA area and serve as the Interim Associate Dean of Academic Affairs at Curry College in Milton, MA. As an at-large member on the RSCAA Board she serve as the Chair of the Annual Fund committee and on the outreach committee.
---
Linda Rimkunos, MD, RSC '75, Secretary
After graduating from Sage, Linda attended New Jersey Medical School, and completed her residency at Albany Medical Center. She now enjoys working as a locum tenens Emergency Physician in PA, OH, VT, WA, and a VT ski area. She has previously served the Alumnae Association as chairperson of the Career Services and Reunion committees and as Vice President, and is now Chair of House Council and a member of the Ways and Means Committee. Linda is also an Assistant Scoutmaster, served on the medical staff of two national Boy Scout Jamborees, received her district's award of merit, and is the mother of an Eagle Scout. She is president of a book club, assistant director of a Wood Badge course,  and an avid letterboxer.
---
Joyce Isabelle, RSC '88, Treasurer
Joyce has been a partner at Growth for Good which provides nonprofit management consulting services since the summer of 2010. Prior to consulting she was a development officer for several New York City nonprofit theatre companies. Joyce has a B.S. in Arts Management from Russell Sage College with concentrations in chemistry and music history and continued her graduate studies in Financial Management for Nonprofit Organizations at Seton Hall University.  As a keyboardist, she has performed and recorded with original blues and rock bands and currently plays in three bands. She lives with her husband Robert Sandow (RPI '87) and two cats.
---
Mary Altpeter, RSC '71
Mary graduated from RSC with a Bachelor's degree in Natural Sciences. She went on to the University at Albany to obtain Masters degrees in Social Work and Public Administration, and to Memorial University of Newfoundland for a PhD in social work. In addition, she earned a certificate in Gerontology from Case Western Reserve University. She has spent nearly 40 years designing professional training and educational materials for human services professionals and in conducting research in the field of health promotion and aging. She has served as a health promotion consultant to the National Council on Aging, Grantmakers in Aging, the Administration on Aging, numerous foundations and universities, as well as state and local aging services agencies. Working with the European Union Masters in Gerontology Program, the Pan American Health Organization, US AID, the Soros Foundation, and as a Fulbright Scholar, she has extensive international experience teaching about social work and in the field of aging. She is currently a Research Scientist at the University of North Carolina at Chapel Hill and serves on the Advisory Board of the Orange County Department on Aging. Mary currently serves as an Alumna Trustee for the Sage Colleges.
---
Janet Barclay, RSC '78
Janet is a proud member of the class of 1978 and graduated with a degree in Physical Therapy. "In 1998, I completed and received a MSEd in Health Education from SUNY at Brockport. I have been practicing as a PT in Rochester, NY since graduation and have worked in a variety of health settings. For the past 9 years I have been working in home health care for Lifetime Care. I have been a class agent since graduating and have also been very active in the Rochester Alumnae club through the years. In my free time, I enjoy being outdoors- biking, kayaking, hiking, cross country skiing and enjoying all the wonderful things that Rochester and the Finger Lakes area has to offer."
---
Jessica Lennington Campbell, RSC '01
A biochemistry major at RSC, Jess went on to evaluate regulatory features of stem cells in the adult brain in the laboratory of Joanne Conover, completing her Ph.D. in Physiology and Neurobiology at the University of Connecticut in 2012. She is presently a Postdoctoral Fellow in the Yale Child Study Center, studying the neurobiology of childhood-onset neuropsychiatric disorders under the mentorship of Flora Vaccarino. When not in lab Jess plays a traditional harp with Echo Uganda, a folk orchestra that performs widely throughout Connecticut, for United Nations functions, and in educational programs for children. She loves meeting fabulous women of influence – Russell Sage students and alumnae!
Angela Puorto Cortina, RSC '07
Angela graduated from Russell Sage with a B.A. in Political Science, as well as from Sage Graduate School in 2009 with a M.S. in Organization Management. Angela and her husband, Angel, live in the Burlington, VT, area with Angela's two stepsons. Angela and Angel are expecting their first child in April 2016. Angela works in Human Resources for the US Department of Homeland Security. In her spare time, she enjoys watching and playing hockey, fishing, and cooking.
---
Ivette Rodriguez Echeverria, RSC '88
Ivette graduated from Russell Sage with a degree in criminal justice and business administration and her M.Ed in counseling from Queens College.  She is currently a guidance counselor working for the New York City Department of Education.  This is Ivette first year on the board and she serves on the Outreach Committee.
---
Jennifer (Jeff) Flather, RSC '86
Jeff is a retired Navy Commander, currently employed as a Program Manager for a Tech Company. She enjoys golf and also serves on the board of the Executive Women's Golf Association, DC Metro Chapter.  Jennifer currently serves as an Alumna Trustee for the Sage Colleges.
---
Theresa Hotte, RSC '15
After serving as the first year representative on the board from 2015 to 2016, Theresa is delighted to be continuing her service this year as a member at large. She graduated from RSC in 2015 with her degree in Sociology. She's happy to contribute to the reigning majority of Devils on the board! Currently she enjoys an administrative assistant position at The Susan Odell Taylor School's upper school on the Russell Sage campus.
---
Jennifer Johnson, RSC '70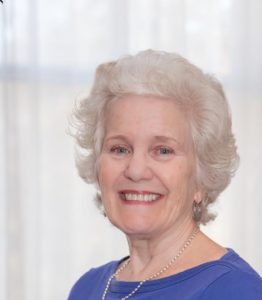 After graduating from RSC in 1970 with a degree in English, Jen embarked on a career in education. She has taught in public, independent and international schools. She received a Master of Arts in Liberal Studies (Humanities) from Dartmouth College and a Sixth Year Certificate in Educational Leadership from Southern CT State University. She has taught both in primary and secondary schools. Early in her career she had an opportunity to work as a private tutor for a European diplomat's children in Costa Rica which began a lifelong love of working abroad and traveling. She has also participated in Fulbright programs which took her to Japan, Ghana, and Colombia. Since "retiring" in 2012 she has taught ESL and American history/culture in Hungary. For many years she stayed connected with Sage as a Class Agent and is happy to serve on the Alumnae Board. She currently lives in Brooklyn, NY.
---
Jan Murray Keravich, RSC '86
Jan graduated in 1986 with a BS in a self-designed major, Health and Fitness for Special Populations (commonly known as Therapeutic Recreation). She received a Master's in Special Education in 1988 from Lesley College /University in Cambridge, MA and taught in an early intervention program in Portsmouth NH for 11 years. "I have been home with my children, Sophia, Christopher, Johanna and Josiah since 1999. I am currently homeschooling our 10 year old, Josiah. I teach at our coop on 7 subjects (math, geography, Latin, English grammar, science, history) one morning a week. I am involved with my church in the Women's bible studies, and on the team that coordinates a weekly brunch after service on Sundays. My favorite activities include reading, knitting, crocheting and playing games with my kids and I enjoy camping, especially in the fall! I am very happy to be back on the RSCAA board. It is a pleasure to get back to campus often and be with an awesome group of Sage Women!!"
---
MaryAnn Publicover Kniska, RSC '91
MaryAnn graduated from RSC in 1991 with a BA in Psychology and received a Master's degree in Physical Therapy from the University of Massachusetts at Lowell in 1993. She is the supervising PT for the Longmeadow Public School system and a per diem PT at Baystate Medical Center. Her volunteer work beyond the RSCAA include the Board of Directors for LEEF (Longmeadow Educational Excellence Foundation) and various committee work for her children's schools and activities. MaryAnn, her husband Andrew and their two children live in Longmeadow MA and enjoy hiking, tennis, and traveling. She is excited to help develop alumnae groups and events as an Outreach Co-chair.
---
Debbie Mitchell McAllister, RSC '83, SGS '97 
Debbie has been a Special Ed teacher for the last 16 years and an Assistive Technology Specialist for the last seven years. She has worked at the Center for Disability Services for the last 14.5 years working in the preschool division. Debbie lives in Colonie, NY with her husband where they have raised four children. Their youngest became the last of the four to graduate from college in May 2013. Debbie loves to read and craft and is taking sign language classes and Irish Cooking classes.
---
Nancy Meyer, RSC '71
Nancy graduated from RSC with a degree in Sociology. Following graduation she worked in Adolescent Psychiatry/Mental Health for 30 years, including hospital administrator positions after receiving her Master's Degree in Health Care Administration from St. Joseph's University (Philadephia) in 1983. In 2000, Nancy made a dramatic career change into the natural health arena, earned her Dr. of Naturopathy in 2006, and currently has a Private Practice in the Philadelphia area. This is Nancy's third year on the RSCAA Board participating in the Outreach Committee as liaison to the Sage Partner's Program and currently serving as Chair of Ways and Means. She also serves as a Class Agent for '71 and remains committed to Russell Sage College.
---
Tami Andrews Miller, RSC '83
Tami is enjoying her first year on the RSCAA Board. She has been an Administrator and Special Education Teacher in the Capital District area for the past 30 years working in private special education programs. Tami and her husband live in Latham, NY. She has two children in college
---
Tammy Harrison Parsons, RSC '97
Tammy currently lives in Watervliet, NY with her husband and three children. She has been working at Excelsior College as a Senior Academic Advisor in the School of Nursing since 2004. Tammy graduated from Russell Sage College with a B.A. in Psychology and the Sage Graduate School with a M.S In Guidance in Counseling in 2001. At Excelsior College she serves on the President's Committee on Inclusion( PCI), Wellness Committee and Graduate Awards Subcommittee. She is very active in her church groups and in her spare time loves to scrapbook!
---
Jamie Salm, RSC '01
Jamie graduated from Russell Sage in 2001 with a Bachelor's Degree in Political Science. She has spent most of her career in government and can currently be found at the New York State Board of Elections.  Jamie is also a Licensed Massage Therapist and a certified group fitness instructor, where she helps her clients and class participants live healthier lives.  When she's not at the office or the gym, she can usually be found out and about in her community, participating in one activity or another to benefit one of the many causes she supports.
---
Kathryn Saulsbery, RSC '11
Kate, known by her classmates and Sage friends as "Steak", graduated in 2011 as a Life Sciences/Childhood Education major. Upon graduation this 3rd generation Red Devil join the RSCAA Board and has been a member for the last 4 years. After graduating Kate moved to Connecticut and currently works as a STEM Educator at the Connecticut Science Center in Hartford, CT. In her free time Kate is a FIRST Robotics mentor and works to inspire student's passions for careers in Science, Technology, Engineering, and Math (STEM). Kate is board member at large and serves as a Co-chair on the Outreach Committee.
---
Sara Simon, RSC 2004
Sara is a proud member of the class of 2004 graduating with a bachelor's degree in History and continued her studies to graduate from SGS in 2005 with an MA in Teaching Social Sciences. Sara moved to San Jose, CA and taught at Gilroy High School working with students who had dropped out or were at risk of not graduating. In 2010, after a job transfer for her husband Daniel (RPI '04), Sara became the Director of Enrollment Management at ICHS, in Lodi, NJ, where she increased enrollment by 43% in 4 years. Sara recently left ICHS to stay home with her 3 boys.
---
Mairead Smialek, RSC 1991 
Mairead graduated from RSC in 1991 with a Bachelor's degree in Political Science and a minor in Criminal Justice. In 1992, she received her MA at the State University of Albany in Criminal Justice. She is the Student Services Coordinator for Resurrection University and really enjoys advocating for and working with the students Mairead resides in Glenview, IL with her husband of 22 years, Mike, who is a graduate of RPI. She has two children, Fiona a sophomore at RPI and Quinn a junior at Glenbrook South High School. In her spare time, she volunteers monthly for The Night Ministry, exercises, loves to travel, read, and spend time with friends and family.
---
Bri Dolan Tracy, RSC '08
Briana Dolan Tracy graduated from Russell Sage College in 2008 with a B.A. in Communications. She went on to study Childhood Education and Literacy at the Sage Graduate School, graduating in 2010. After graduation she began a rewarding career at The Windward School, specializing in the education of students with language based learning disabilities. It was here that she truly found her passion for educating dyslexic children while helping them build confidence in reading and writing. Bri and her husband Matthew Tracy (RPI '08) just welcomed their first child, Donovan Edward, in May. Most of her free time is dedicated to making Donovan smile, but she also enjoys spending time with friends and family, reading and working in her new home. She has been a proud Class Agent since graduating from RSC and thoroughly enjoyed her first reunion in 2013! Hello all Class of 2008 Golden Horseshoes!!!