Upcoming Events
RSVP's are required for all the following events. To register contact the Office of Alumni Relations at 518-244-2242 or email [email protected].
---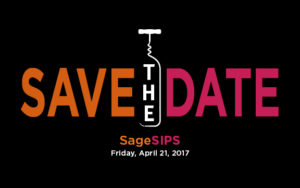 ---
Please join
President Susan C. Scrimshaw and Allan Stern and Sage Alumni
as we
Celebrate 100 Years of Transforming Lives
SAN DIEGO, CA
Tuesday, February 7, 2017 | 6:00 – 8:00 pm (Cocktail Reception)
$20 per person
Westin San Diego, 400 West Broadway
RSVP required by February 1st to Joan Clifford at (518) 244-2410 or [email protected]
PHOENIX, AZ
Thursday, February 9, 2017 | 6:00 – 8:00 pm (Wine and Hors d'oeuvres)
Hosted by: Robert and Beverly Lockwood Hechler, RSC '61
Arizona Country Club, 5668 E. Orange Blossom Lane
RSVP required by February 1st to Sara Carlson at (518) 244-2224 or [email protected]
BOSTON, MA
Saturday, April 1, 2017 | 12:30 – 2:30 pm (Luncheon)
$25 per person
Hampshire House, 84 Beacon Street
RSVP required by March 24th to the Office of Alumni Relations at (518) 292-1915 or [email protected]
---
CENTENNIAL LECTURE WITH Dr. Michael Gallo, Ph.D SEC'68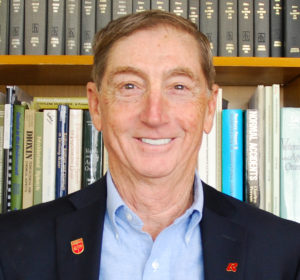 Tuesday, April 11
7:00 – 8:00 pm
Free
Sage College of Albany
Kahl Campus Center Room 224
Renowned toxicologist Michael Gallo, a 1968 graduate of Sage Evening College and emeritus professor at Rutgers-Robert Wood Johnson Medical School, will speak about his research into risks associated with environmental chemicals, as well as his work developing therapies to respond to chemical terrorism at Rutgers CounterACT Research Center.
---
SAGE SIPS
Friday, April 21 | Sage College of Albany campus
$15 per person
5:30 p.m. – Brick Dedication located outside of the Administration Building
5:45 p.m. – Check-In located in the Armory
6:00 p.m. – Welcome by President Susan C. Schrimshaw
6:30 p.m. – 2017 Art & Design Vernacular Release
7:00 – 9:30 p.m. – Sage Sips Celebration: Enjoy foods from around the world, sip on wine and visit the sommelier who will teach you about the tastings of bourdon and whisky. Relax and enjoy the sounds of jazz band FRESH, and hop in the photo booth to make some memories.
---
MARK YOUR CALENDAR…
Saturday, April 22: Alumni Games
Monday, June 5: Gator Golf at Albany Country Club