Constitution Day with Stephanie Batcheller, J.D.
Wednesday, September 18, 1:00 pm

–

2:00 pm
Event Navigation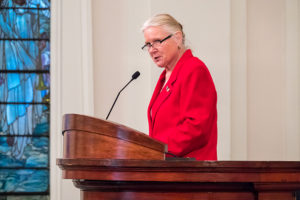 Stephanie Batcheller, J.D., is an attorney at the New York State Defenders Association.
Her Constitution Day talk is offered as part of Russell Sage College's WORLD series. WORLD is an acronym for Women Owning Responsibility for Learning and Doing, Russell Sage's general education program. The program hosts speakers on wide-ranging and complex topics.