Criminal Justice, Law and Behavioral Sciences Forum
Wednesday, July 28 › 6:00pm–8:00pm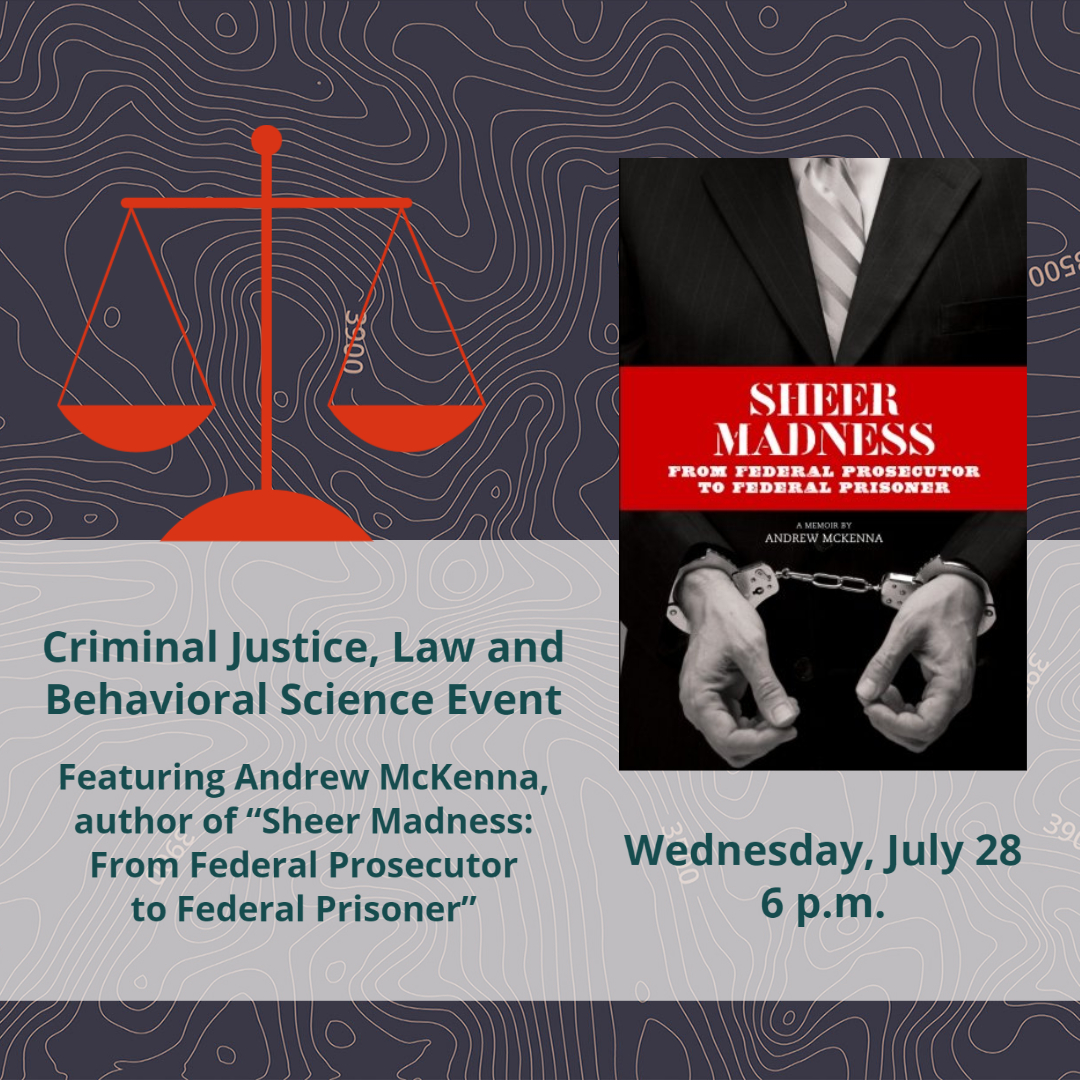 Join us for a Criminal Justice, Law and Begavioral Sciences Forum! Featuring speaker Andrew McKenna.
Andrew McKenna is the author of "Sheer Madness: From Federal Prosecutor to Federal Prisoner", a memoir he wrote while serving almost 6 years for bank robbery. His journey captures the ever-present interconnection between mental health, addiction, law, and criminal behavior. McKenna lectures nationally to key players in our criminal justice system, highlighting the injustice that occurs when the causal connection between behavioral health and crime is ignored. A national keynote speaker and educator at more than 30 major conferences, Andrew is currently writing a second book examining criminal justice and civil rights.
Register at the link below to attend in person or online!
Related Events