Listen to Their Voices: the Impact of Drunk, Drugged and Distracted Driving on Victims
Monday, March 25, 4:30 pm

–

6:00 pm
The family of a 17-year-old who died after the car he was driving was rear-ended by an impaired driver will talk about the impact a drunk, drugged and distracted driver had on their lives.
A woman who lost her leg as the result of a drunk driver will talk about her experience with the criminal justice system as a victim of a drunk driver.
A grandmother will share her experience of restorative justice after meeting the offender responsible for the drunk-driving crash that killed her 14-year-old granddaughter.
About the Presenters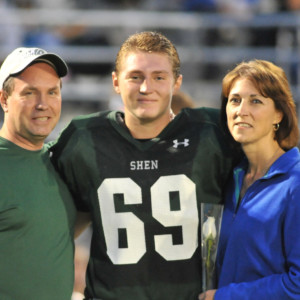 On December 1, 2012, 17-year-old Christopher Stewart was returning from a basketball game when the vehicle he was driving was rear-ended. The 22-year-old driver who hit him was speeding, texting, high on marijuana and had been drinking. Christopher's car flipped across the highway and into the trees on the roadside and he died at the scene. "Christopher's life-to-death story is our way of honoring his memory while at the same time offering up some thought-provoking questions to inspire good decision making before getting behind the wheel. We want everyone to steer clear-minded or don't drive at all. No other families should be broken apart by poor choices."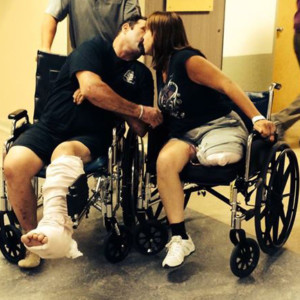 On June 22, 2014, a beautiful sunny day, Sandra LaPlante and her fiancé Buck went for a motorcycle ride through country roads. Then tragedy struck. A two-time offender, drunk driver Robert Dunn, swerved into their lane and changed their lives forever. The emergency response team resuscitated Sandy several times during her trip to the hospital. In order to save Sandy's life, the doctors amputated her left leg. Buck suffered injuries to his back and legs and is now deemed disabled and unable to work. Robert Dunn was sentenced 2 1/3 to 7 years but Sandy and Buck have a life sentence. Sandy will discuss parole and her effort to ensure that her offender serves the remainder of his incarceration.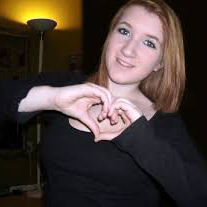 Debby P. will speak about her restorative justice meeting with the offender responsible for killing her 14-year-old granddaughter in a drunk driving crash. Kari was beautiful, talented and loved by her family and friends. She enjoyed acting in plays and being a silly teenager. Debby is thankful that Kari loved taking selfies and recording videos because these are all she has left of her granddaughter. At the meeting between Debby and the offender, Debby received answers to her questions. She shared with him the extreme harm caused by his actions, and the offender took responsibility for Kari's death. Debby is glad that she had this opportunity to speak to the offender face-to-face.
This event is sponsored by the Interdisciplinary Studies Department and Mothers Against Drunk Driving.