The REV Presents: Poets Cynthia Hogue + Alix Anne Shaw
Thursday, September 27, 7:00 pm
Reading and Q&A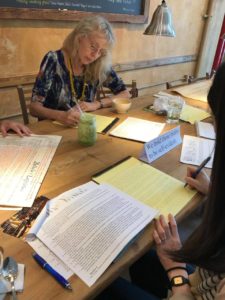 Cynthia Hogue has published nine collections of poetry among her 14 books, including Or Consequence (2010); the co-authored When the Water Came: Evacuees of Hurricane Katrina, with photographs by Rebecca Ross, published in the University of New Orleans Press' Engaged Writers Series (2010); Revenance, listed as one of the 2014's standout books by the Academy of American Poets; and In June the Labyrinth (2017). Her poems have appeared in Field, Poetry International, Crazyhorse, Prairie Schooner, Kestrel and Best American Poetry 2016. Her book-length translation with Sylvain Gallais, "Fortino Sámano", from the French of Virginie Lalucq and Jean-Luc Nancy, won the Harold Morton Landon Translation Award from the Academy of American Poets in 2013. Her co-translation with Sylvain Gallais of Natalie Quintane's Joan Darc was published by LaPresse this year. Until 2018, she held the Maxine and Jonathan Marshall Chair in Modern and Contemporary Poetry at Arizona State University.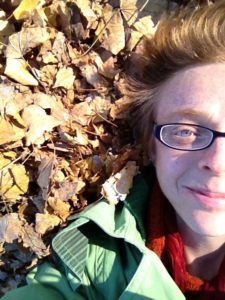 Alix Anne Shaw is the author of three poetry collections: Dido in Winter (Persea, 2014); Undertow (Persea, 2007), winner of the Lexi Rudnitsky Poetry Prize; and Rough Ground, forthcoming from Etruscan Press. Shaw's poems and reviews have appeared in Harvard Review, Black Warrior Review, Denver Quarterly, The Los Angeles Review, The Kenyon Review and New American Writing. She holds an MFA in sculpture from the School of the Art Institute of Chicago. Her writing and visual art can be found at anneshaw.org.
The REV Presents is sponsored by The Russell Sage Review (The REV), the Department of Arts & Letters and The Sage Colleges Libraries, and supported by the Carol Ann Donahue Poetry Fund.