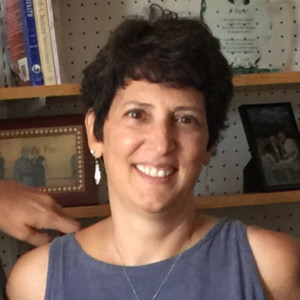 Victoria Greenwood, M.S., RN-BC, assistant professor of nursing at The Sage Colleges, recently completed the prestigious Edmond J. Safra Visiting Nurse Faculty Program offered by the Parkinson's Foundation.
The rigorous program improves nursing care for people living with Parkinson's disease by training nursing faculty across the U.S. to educate nursing students. According to the Parkinson's Foundation, the number of people living with Parkinson's globally is expected to double by 2040 to nearly 13 million, and teaching nursing students in the classroom is one of the best ways to prepare them for treating people with Parkinson's when they graduate.
"Textbooks do not reveal the whole picture of people with Parkinson's," said Greenwood. "This week-long combination of theory and hands-on experience provided new insights into what people with the disease deal with every day. Patients and families in the clinic, as well as those in the physical therapy program, shared some of the challenges of living with the disease. These insights will allow me to present real-life examples to students. In addition, I will be able to present a more holistic picture of clinical practice that includes current evidence-based practices."
Greenwood, one of just 35 accepted faculty in 2018, joins an elite group of 228 Parkinson's Foundation Nurse Scholars who have completed the intensive training over the last nine years. Parkinson's Foundation Nurse Scholars educate more than 20,000 students annually.