The Sage Colleges faculty members conduct research, write books and peer-reviewed articles for leading journals, participate in juried art exhibitions and hold leadership roles in professional organizations. Here are some highlights from spring semester, 2019.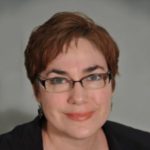 Broadstone Books published Ghost Writer, the fourth book of poetry by Melody Davis, Ph.D., associate professor of art history, in April. At the conclusion of the 2018-2019 academic year, Davis received the Susan Warren Beatty Faculty Award for Excellence in Research for research that she conducted for her article, "A Victorian Women's Dirty Joke," which appeared in the journal Stereo World in fall 2018.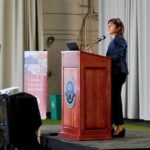 Eileen FitzPatrick, DrPH, MPH, RD, chair of Nutrition Science, was the featured speaker at the Pharmacist's Society of the State of New York's mid-winter meeting in January in Albany. Her presentation, "Nutrition, Wellness and Weight Management," highlighted interprofessional opportunities for pharmacists and registered dietitians to provide services targeting obesity reduction. She also presented on how nutrition impacts socioeconomic disparities and facilitated a panel discussion with leaders of community-based nutrition programs at the Food Pantries for the Capital District's 2019 Food Summit in June.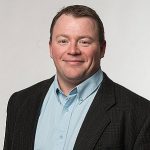 Kevin A. Fletcher, Ph.D., assistant professor of management, presented "Engaging MBA Students in Service Learning Projects: Matching business with benefits," with Marissa Peck of non-profit Capital Roots, at the annual Engage for Change Conference in May in Loudonville, New York. Engage for Change is a regional conference that connects college faculty and students with community organizations.
"The Intersection of Intimate Partner Violence and Poverty in Black Communities" by Associate Professor of Psychology Tameka Gillum, Ph.D., was published in Aggression and Violent Behavior, A Review Journal, Volume 46, May-June 2019.
Alicia Harlow, Ph.D., assistant professor of psychology, presented a poster, "The Relationship between Self-Concept and Feminist Identity Development," at the seventh annual Capital District Feminist Studies Consortium Conference in February.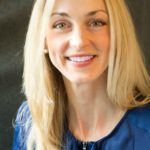 Sonya Hauser, Ph.D., associate professor of nutrition science, facilitated a panel discussion on social entrepreneurship and other pioneering practices in food security models at the Food Pantries for the Capital District's 2019 Food Summit in June.
Lecturer in Nursing Gertrude B. Hutchinson, DNS, RN, MA, MSIS, CCRN-R was named Woman of the Month for June by P.O.W.E.R., an acronym for Professional Organization of Woman of Excellence Recognized. She was honored for her contributions in the fields of nursing and education.
"Theoretical framework and protocol for the evaluation of Strong Through Every Mile (STEM), a structured running program for survivors of intimate partner violence," by Dayna M. Maniccia, DrPh, assistant professor of public health, and Janel M. Leone, Ph.D., associate professor, Law & Society, appeared in the journal BMC Public Health in June.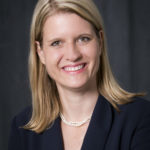 A book chapter by Associate Dean, Honors Program Director and Associate Professor of English Tonya Moutray, Ph.D., "Religious Views: English Abbeys in Northanger Abbey and Emma" is forthcoming in the essay collection, Art and Artifact in Jane Austen's Novels and Early Writings. Moutray's review of E. Claire Cage's book Unnatural Frenchman: The Politics of Priestly Celibacy and Marriage appeared in the Eighteenth-Century Intelligencer, a publication of the East Central/American Society for Eighteenth-Century Studies in March.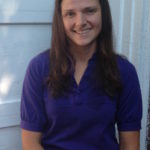 Sandra Penny, Ph.D., lecturer in physics, coauthored a book chapter in Interdisciplinary Teaching about Earth and the Environment for a Sustainable Future. The chapter summarizes the peer-reviewed open source curriculum that Penny and her collaborators have been developing for several years.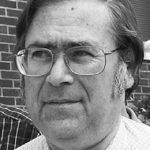 "Schenectady's Jews, Zionism and the Persecuted Jews of Europe" by Professor of History Harvey Strum, Ph.D., appeared in the New York History Review online journal in February. Strum presented "From South Pearl Street to Suburbia: Jews of Albany" at the Jewish Community Center in Albany in March; reviewed abstracts and organized sessions in international relations for the April New York State Political Science Association conference; and reviewed a proposed article on Jacksonian politics for New Jersey Studies, an interdisciplinary journal, in March.