TROY, N.Y. –The Sage Colleges will hold its 2017 Commencement on Sat., May 13. As students and their families and friends celebrate, one person on stage will praise the class' accomplishments as well as say farewell to an academic community that she has served since 2008.
The Commencement, Sage's 100th, marks the culmination of the College's Centennial Celebration.
In keeping with an academic tradition that college presidents address the last commencement of their tenure, The Sage Colleges President Susan C. Scrimshaw, Ph.D., who is stepping down June 30, will deliver the commencement address entitled "Lessons from Sage History."
"When I think about the past nine years, I am honored to have served a remarkable community of students, alumni, educators and staff. Sage has continued to pay homage to its rich and diverse history, while evolving its mission and academics," said Scrimshaw. "I feel privileged to give the 2017 address and share in celebrating 'our' graduation with the class of 2017."
Honorary Degree Recipients
Sage is proud to recognize A. Alexandra Jupin and Frederick A. Miller as this year's honorary degree recipients.
A. Alexandra Jupin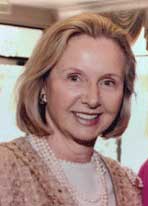 Jupin, a 1965 graduate of the Junior College of Albany (now Sage College of Albany) and a 1967 graduate of Russell Sage College, has devoted her personal and professional life to advocating for education, the performing arts and human rights. After graduating from Russell Sage College, her career began locally as a teacher. Her pursuits then segued into higher education administration at Florida State University and the University of Arizona.
She has served as chief executive officer of major performing arts centers in Arizona and Florida, presenting world class artists, commissioning new works and avidly supporting education and community outreach programs. She has produced theater in London's West End and on Broadway, served as president of the International Society of Performing Arts Foundation and participated in international cultural collaboration projects with Israel and Japan.
She proudly served as a trustee of The Sage Colleges from 2002 to 2015.
Other board affiliations include: American Friends of the London Philharmonic, the Hermitage Artist Retreat, the Invisible Theatre and New College Foundation.
She holds a master's degree from the College of Saint Rose and certificates in public administration from Florida State University, arts administration from the University of North Carolina, Chapel Hill and a fellowship with the National Endowment for the Humanities at St. Michael's College in Maryland.
Frederick A. Miller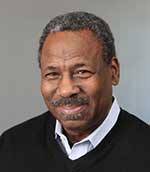 Miller, a member of The Sage College's Board of Trustees since 2005, is completing his Board service in June. He is chief executive officer and lead strategist of The Kaleel Jamison Consulting Group Inc. in Troy, a company that assists organizations in creating inclusive collaborative workplaces that unleash the talent and creativity of the people of the organization. Cited as a forerunner of corporate change, he is a frequent and much sought-after speaker at international conferences and has authored, co-authored or edited numerous articles and books, including the classic The Promise of Diversity.
He has led transformative change interventions in Fortune 50 corporations, large not-for-profit organizations and government agencies throughout the United States, Europe, Australia and Asia.
Miller is a past member of the board of directors of Ben & Jerry's Homemade Inc. and currently serves on the boards of Pinchot, Day & Zimmerman, Rensselaer Polytechnic Institute's Center for Automated Technology Systems and Hudson Partners, among others. He was the first person to serve on all three boards of the most prestigious organizations in his field – the Association for Talent Development, Organization Development Network and National Training Labs.
He has garnered numerous awards from community and industry organizations. He earned a bachelor's degree from Lincoln University in Pennsylvania.
Commencement Details
The ceremony will begin at 10 a.m. at the Houston Field House on the Rensselaer Polytechnic Institute campus at 1900 Peoples Ave. in Troy. The doors will open at 8:30 a.m. Tickets are not required. For information about parking and shuttles, visit sage.edu/commencement.