The Sage Colleges is pleased to announce the addition of two new varsity teams to its athletics program. Endorsed by President Susan Scrimshaw and Sage's Board of Trustees, the Gators will compete in field hockey and men's lacrosse beginning with the 2018-2019 academic year.  The new teams raise the total number of Sage's varsity sports offering to 17.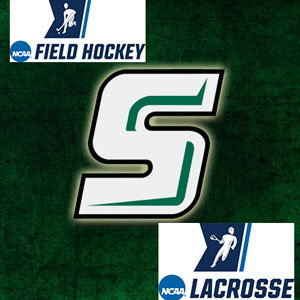 Director of Athletics Dani Drews made the official announcement, noting, "The two programs will fit perfectly into Sage's growing athletic department." Drews added, "With high school participation centered in the Northeast and our new membership in the Empire 8, we are confident that we can successfully recruit over 50 new student-athletes to Sage and be immediately competitive within the conference."
Sage has steadily expanded their athletic program, adding ten teams from the time span between 2008-2013.  The addition of two more teams is part of Sage's strategic plan intended to make a positive impact on both the Russell Sage and Sage College of Albany campuses.  Trish Cellemme, Vice President for Student Life, added, "Sage's Division III athletic programs are a vital part of the overall student experience. The women's field hockey and men's lacrosse programs will add to our robust athletic offerings and contribute to our vibrant campus life."
Sage will hire head coaches a year in advance of competition in order to recruit student-athletes for the new programs.  "That plan has worked well for us in the past with several of our new programs winning conference championship titles and earning NCAA tournament bids," said Drews.  "Hiring great coaches that fit at Sage is the most important thing for us to do right now.  We know that with the support of the Sage community, we will build strong programs and provide an excellent Division III student-athlete experience."
Cellemme noted that, "The addition of these programs will not have an impact on next year's budget.  All year one expenses will be funded through donor gifts that were given specifically to start these programs. We are humbled by the donor support and eager to put their funds to good use."
The new programs will make a significant impact on undergraduate enrollment in 2018-2019 and beyond by attracting over 50 new students to Sage.  The net tuition impact in 18-19 exceeds $460,000.  Room and board revenue will also grow as a result.  
Sage will conduct national searches for head coaches for each program this spring.  For more information, visit sagegators.com.
Watch an extended interview with Dani Drews at WRGB Albany