Thirty Students, Including Seven from Sage, will Present Original Research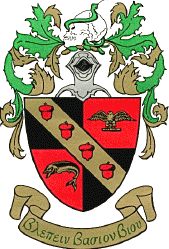 Sage's Chi Alpha chapter of Beta Beta Beta (the national honor society for Biology, also known as TriBeta) will host students and faculty from nine colleges and universities for the TriBeta Northeast District 1 convention on April 21, 2018.
Seven Sage students will present posters and/or deliver platform presentations at the convention, including Kali Moran RSC '18 and Nell Leren RSC '18.
Moran, a Biology major, is presenting research she conducted in two different labs at the New York State Department of Health Wadsworth Center. She worked with Pallavi Ghosh, Ph.D., primary investigator for the Center's Bacterial Drug Resistance lab, to study the role viruses can play in treating disease, and she conducted experiments with yeast with Randy Morse, Ph.D. in the Molecular Genetics lab. "I now have invaluable experience with conducting and reporting my own research," said Moran of the opportunity to present at TriBeta, as well as at a Wadsworth symposium. "This stands out to future employers and schools."
Biology/Pre-Med major and competitive horseback rider Nell Leren will present "Herd Mentality's Effects on Equine Learning." She worked closely with Associate Professor of Biology and Psychology Susan Jenks, Ph.D., to design her study. "I'm excited to experience this conference and present all my hard work," she said. "This will show that I possess the abilities to do literature reviews, and apply what I've discovered to ideas not yet fully researched."
The students who earn first place in the poster presentation and in the platform presentation will be eligible to participate in TriBeta's national convention, May 30 – June 3, 2018, in Monterey Bay, California.