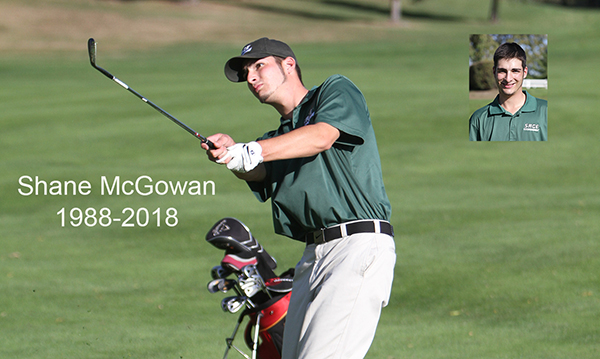 The Sage Colleges today announced that one of the victims of the limousine crash in Schoharie, New York, was a Sage graduate and a former student-athlete. Shane McGowan attended Sage College of Albany and earned a bachelor's degree in 2011. His wife, Erin, also died in the crash.
McGowan was a graduate of Amsterdam High School, where he was a baseball and basketball star. He served as captain of the baseball team and was an MVP.
At Sage, he was a member of the men's golf team that won several championships. In 2011, the Gators' team finished as the Skyline Conference runner-up. McGowan was named to the dean's list in his senior year and was honored as a Sage Scholar-Athlete.
Sage's Gators athletic teams will hold a moment of silence at home sporting events this week. The men's golf team wore black ribbons in McGowan's honor at a home match on Saturday, Oct. 13.