The Sage Colleges is pleased to announce that Jean Dahlgren has been named Dean of Sage College of Albany. Dahlgren began teaching at Sage in 1988 and became program coordinator for Sage's graphic design program in 1996. In 2002, she spearheaded the development of the four-year program in graphic design. Dahlgren received her B.A. and M.A. in Fine Arts from SUNY Oswego, and her M.F.A. in Graphic Design from Marywood University. She will begin serving as Dean on July 1.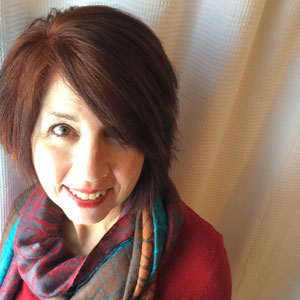 As Dean of Sage College of Albany (SCA), Dahlgren will provide strong academic leadership and vision for the future of SCA. She will support new and evolving pedagogies, civic engagement, global and diverse educational programming, and undergraduate research. Her commitment to the Boyer model of scholarship will ensure that she is a strong mentor and advocate for faculty professional development and advancement. Dahlgren will also maintain an active presence in the internal and external communities and work collaboratively with the Office of Student Life to ensure a culturally and intellectually enriching student-centered environment. She will also work with faculty in the development of a vision for the college and the development of strategic goals.
"I am excited to begin working with students, faculty, and administrators in this new capacity as Dean of Sage College of Albany," shared Dahlgren. "I am proud of all that I have accomplished as Chair of the Department of Art +Design at Sage and will bring that same passion and dedication to my role as Dean."
Dahlgren is a member of the leadership team for the College Board/Educational Testing Service Advanced Placement in Studio Art, and serves on the Upstate NY Board of the American Institute of Graphic Arts. Her design work has been featured in Vogue, Town and Country and Martha Stewart magazines and was included in the Urban Forest Project in New York City's Times Square.
In addition to Dahlgren's appointment, Sage professor Matthew McElligott has been named Chair of the Art + Design department. McElligott has been a member of the Sage faculty since 1998. He teaches illustration, graphic design, and digital multimedia courses. He is a graduate of Alfred University and the University of Buffalo, and is a former president of the Graphic Artists Guild of Albany. McElligott is the author and illustrator of fourteen books for children including the Mad Scientist Academy series, Even Monsters Need Haircuts, and the Benjamin Franklinstein series. His books have been published in six languages on five continents, and have sold over a quarter million copies around the world.