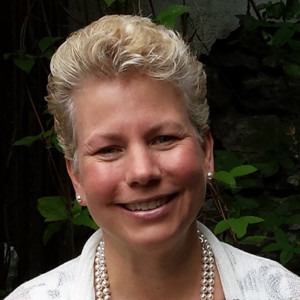 The College Sports Information Directors of America named Ann King, director of athletics communications at The Sage Colleges, among those it will honor in 2018 for distinguished contributions to the profession.
King will receive the Mary Jo Haverbeck Trailblazer Award, which recognizes an individual who has helped improve the level of ethnic and gender diversity within CoSIDA, at the organization's convention which takes place June 27-30, in National Harbor, Maryland.
"It's very special for me since MJ, who the award is named for, was a mentor for me and a dear friend," said King, who herself has mentored several college students who have gone on to careers in intercollegiate athletics and at ESPN. She is currently involved with a new mentoring and professional development partnership between CoSIDA and the NCCA. King is also on the steering committee of CoSIDA's subgroup which advocates for females in the profession and she contributes to professional development sessions at the annual national convention.
King has been director of athletics communications at Sage for nine years. She was previously sports information director at The College of New Jersey for 17 years, and sports information director at her alma mater, Drew University, for six years.
Learn more about Athletics at Sage.