TROY, NY – The Sage Colleges held a Centennial sculpture dedication on Thursday, October 20, 2016 at its Shea Learning Center on the Russell Sage College campus in Troy.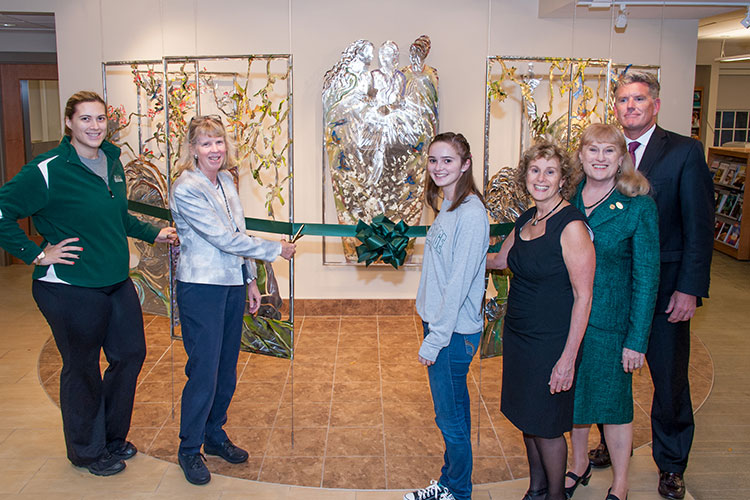 The sculpture entitled "Celebration" was created by sculptor Kathryn Field and includes steel and paint images of Russell Sage College students based on photography from Sage's website. It is a gift from Russell Sage College alumna, The Sage Colleges Board of Trustees member, and Sage's Woman of the Century Donna Robinson Esteves.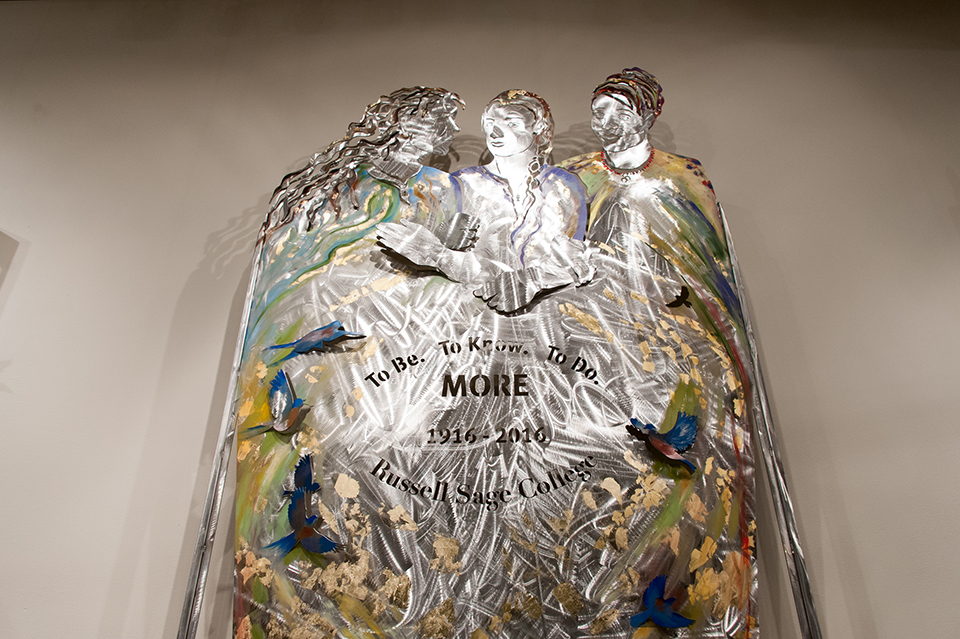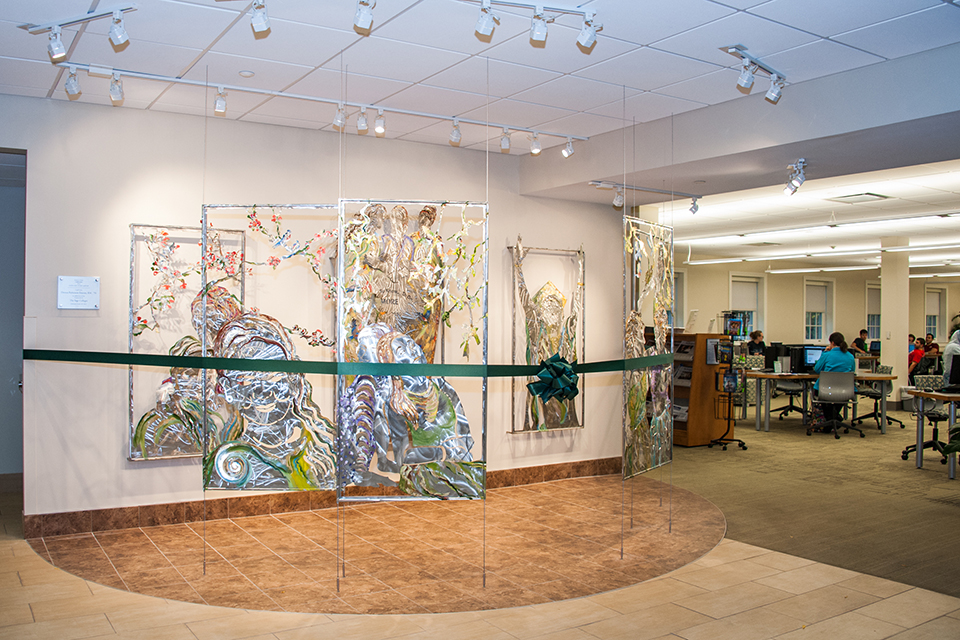 A Centennial sculpture for the Albany campus was unveiled in April just outside of the Opalka Gallery. "Inner View Nexus Open I" was sculpted by Caroline Ramersdorfer and was a gift from Chet and Karen Opalka. Chet is a member of The Sage Colleges Board of Trustees.
Tonight, Friday, October 21, 2016, at 8 p.m. Sage will host its Centennial Gala in the Armory at Sage on the Sage College of Albany campus. More than 500 administrators, faculty, staff, alumni, elected officials and community members will be in attendance for the celebration.  A Centennial brunch will follow on Saturday, October 22 at 11 a.m. on the Russell Sage College campus.
For a complete listing of Centennial events visit centennial.sage.edu/events/.
PHOTO CREDIT SHOULD BE GIVEN TO TAMARA HANSEN.
Media contact: Deanna Cohen, director of external relations, The Sage Colleges, (518) 244-4593 (O), (518) 598-4927 (C), [email protected]