Yours,
Written by Leigh Strimbeck
Directed by David Baecker
October 6-16, 2016 at the James L. Meader Little Theater at Russell Sage College

Russell Sage College was founded in 1916 after Russell Sage passed away and left his entire fortune to his wife, Olivia Slocum Sage.  Already elderly, Mrs. Sage spent the last decade of her life trying to give away more than $70 million.  During that time, the idea for Russell Sage College for Women was born.
"Yours," is a look at the history of Russell Sage College through the eyes of the students and their student newspaper, The Quill.  We also become acquainted with three dynamic women who worked together to make the college a reality: Olivia Slocum Sage, Eliza Kellas and Lillian Todd.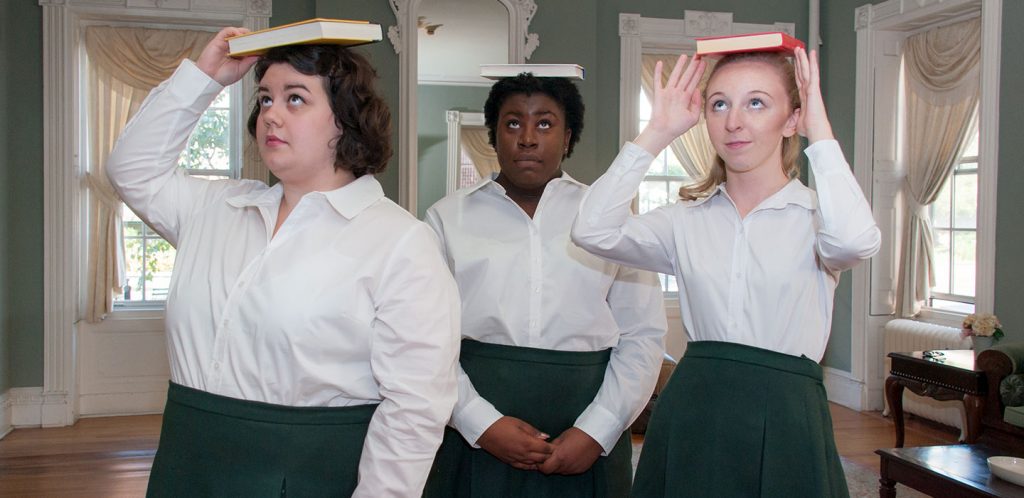 Using archival letters, photographs and editorials, artist-in-residence Leigh Strimbeck has pulled together a fast-moving script performed by an ensemble of Russell Sage College students and alumnae. Well-known local actress Janet Kimlicko joins the cast in the role of Olivia Slocum Sage, and alumnae Katlyn Burrello (Class of 2015) and Kathleen Carey (Class of 1996) fill the roles of Eliza Kellas and Lillian Todd, respectively.
President Susan Scrimshaw will make a cameo appearance in the play as her schedule allows.
Students Kadee McTeigue (Class of 2018) and Kaleigh Cerqua (Class of 2016) aided in the lengthy research for the production, as did students who worked on it in a devised theater class and a workshop.
In addition to the rich material provided by biographies, editorials, articles and letters to the editor, the production will feature projections designed by resident set designer William Spencer Musser.
Put it all together and you have one fascinating performance about the founding and thriving of this women's college in Troy, New York!
Yours, Creative Team:

Director: David Baecker
Author: Leigh Strimbeck
Assistant Director: Taylor Hoffman
Set Designer: William Spencer Musser
Lighting Designer: Bob Brisson
Costume Designer: Lynne Roblin
Stage Manager: Melody Kruger
Assistant Stage Manager: Noah Cheneyfield
Dates and Times:
10 am: October 7, 13
2 pm: October 9, 16 (Sign Language Interpreted)
7:30 pm October 6, 7, 8, 14, 15
Opening Night: Friday, October 7 at 7:30pm
Recommended for ages 12+
For tickets:
theatre.sage.edu
518-244-2248
Location: Theatre Institute at Sage, Schacht Fine Arts Center, Russell Sage College, 5 Division Street, Troy, NY 12180