Greetings and welcome to the Office of Diversity and Inclusion at The Sage Colleges.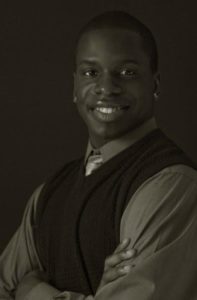 At Sage we value diversity and inclusion and we believe that they serve as the cornerstones for social change, educational enrichment, and restorative justice practices in and beyond our campus community. Indeed, diversity and inclusion are foundational to our educational mission and we are committed to engaging these in critically substantial ways:  as practices for everyday life, as a guide for experiential learning, and as tools for social, historical, cultural, economic and political analyses and policy development. We believe that when embraced with a curious mind and open heart, diversity and inclusion practices can transform our ways of not only being and thinking in this world but inform our sense of pride and joy as we endeavor to highlight difference as a valuable source for humanity and humane living.
As the Director of Diversity and Inclusion I work in collaboration with students, staff, and faculty on a multiplicity of learning initiatives and workshops designed to enhance our core understanding of difference. Because "difference" will and must always challenge our ways of thinking and being in relationship to people in our world, The Office of Diversity and Inclusion approaches this work through collective impact. In this work, we are not concerned with creating "like minds" or communities of sameness. On the contrary, we work in collaboration with various campus units and departments to develop programs and learning initiatives that both cultivate critical conversations and invite activities that inspire, encourage, and empower us all.
Developing an appreciation for difference, and indeed a diversity and inclusion value-system, require long-term investments in learning, critical reflection, and even require us to be vulnerable. The Office of Diversity and Inclusion thus take a vested interest in these developments. We invite you to contact us with your questions and workshop requests. We are here for you.
In Solidarity,
David B. Green Jr., Ph.D.
Director of Diversity and Inclusion