Darren Gundrum
Protestant Chaplain and Spiritual Advisor with the Jane H. Wells Spirituality Center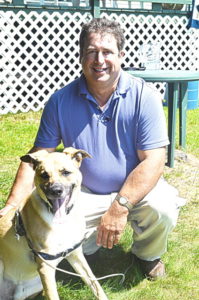 Darren Gundrum is a Commissioned Ruling Elder from the Albany Presbytery. Within the Presbytery Darren serves on the Youth Task Force, the Guatemala Task Force, the Committee on Ministry and has coached several churches through different initiatives. He has 20 years of experience working with youth of all ages, volunteering in all walks of life, leading mission trips abroad, and preaching. He has spent most of his life volunteering and helping people in need; he learned early on from his years  with the Jr. Chamber of Commerce that "Service to Humanity is the Best Work of Life!"
He is excited to begin working with Russell Sage Students as they begin a new chapter in their lives. Darren hopes to help students further their spiritual journey or help them discover answers to the many questions that exist about spiritual life. He also hopes they will explore how they as individuals fit into this ever changing world and provide guidance from various teachings and belief systems.
Darren, a native of Burnt Hills, NY is married to Louise and lives in Schenectady with their dog Dakota.
He spends the summer kayaking and reading at Galway Lake. They have two happily married children.
Darren lives by his favorite quote from Ralph Waldo Emerson, "What lies behind us and what lies in front of us are but tiny matters compared to what lies within us." He invites others to join him.
Michelle Thivierge
Catholic Chaplain and Spiritual Advisor with the Jane H. Wells Spirituality Center
Hello and Welcome! My name is Michelle, I serve as the Catholic Chaplain here on The Sages Colleges, Troy campus.
There is a rich network of opportunities for you to explore through the Jane H. Wells Spirituality Center from social programs, to service opportunities both locally and nationally, retreats, exciting events and spiritual programming as well as a student led group, The Newman Club.  All are welcome!
The Spirituality Center offers you sustenance for your mind and spirit encouraging ways to be, to know, and to do more in compassionate service to others!