Cylon George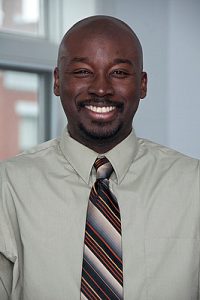 Catholic Chaplain and Spiritual Advisor with the Jane H. Wells Spirituality Center
Cylon George was born and raised on the island nation of Trinidad and Tobago in the Caribbean. He graduated from Hartwick College in 2004 with a B.A. in Music (piano performance) and a B.Sc. in Computer Science. In 2012, Cylon earned his M.A. in Pastoral Studies at St. Bernard's School of Theology and Ministry.
Cylon joined the Jane H. Wells Spirituality Center staff at Russell Sage College in October 2011. He enjoys the privilege of being able walk with students, staff, and faculty  as they attend to their spiritual lives. He also enjoys engaging young people in volunteer work to help poor and marginalized in our society.
Cylon is also the Chaplain at Hudson Valley Community College in Troy. Additionally, he serves as the director of music at Holy Spirit Church in East Greenbush.
His interests include reading, music, volunteerism, and running. Cylon and his wife Laura live in Albany, New York. They have four children.
Rev. Jennifer Wegter-McNelly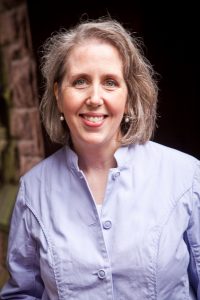 Protestant Chaplain and Spiritual Advisor with the Jane H. Wells Spirituality Center
Rev. Jennifer Wegter-McNelly joined the Spirituality Center during the summer of 2016. She is delighted to be serving as a campus chaplain and spiritual advisor for the first time. Deep friendships with students of many faith traditions and relationships with thoughtful, empowering chaplains were an important part of her own undergraduate experience. She is delighted now to pay it forward by accompanying students at Russell Sage on their own spiritual journeys as they choose their paths and find their voices in the world.
As an undergraduate, she attended Macalester College in St. Paul, Minnesota where she majored in Religious Studies and in Art History. During college, she was active in an interfaith student group, a peace group, and a created a program that paired college student mentors with at-risk children. She attended Princeton Theological Seminary, where she prepared to become a Presbyterian minister.
She is passionate about the full inclusion of all people in the life and leadership of her home denomination, the Presbyterian Church (USA). She has also served congregations with connections to the United Church of Christ, the United Methodist Church, the Evangelical Lutheran Church, and the American Baptist Church. She has advocated for ordination to ministry and for marriage equality for gay and lesbian members. As a mentor for women and men preparing for ministry, she has supported people who might traditionally have been excluded from leadership because of their gender, race, sexual identity, or background. She also cares deeply about interfaith community organizing and participated in a coalition in Boston that helped pass healthcare reform in Massachusetts.
Jennifer has served congregations in the San Francisco and Boston areas with a special interest in church revitalization and urban neighborhoods. She currently serves as the Interim Pastor of Faith Lutheran Church in Troy and Evangelical Lutheran Church in Poestenkill. She lives in Niskayuna with her husband Kirk and their son Keller.