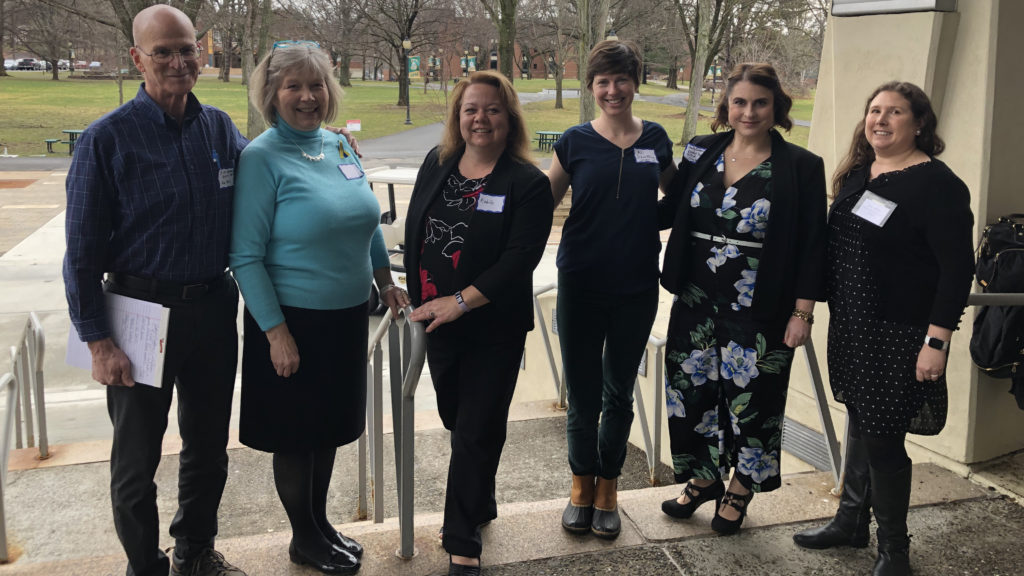 Two Russell Sage College faculty members and three students presented their original research at the Capital District Feminist Studies Consortium 2022 Conference.
The conference was held April 8 at Siena College.
The consortium brings together feminist scholars across disciplines, along with feminist practitioners in medicine, law, public policy and public service.
Professor of Sociology and Faculty Director of The Women's Institute at Russell Sage College Michelle Napierski-Prancl is the coordinator of the consortium.
The following individuals presented research at the conference:
— Associate Professor of Biology Kristi LaMonica presented "Gaps in the Literature for Women with Young Onset Parkinson's Disease"
— Associate Professor of Nursing Nancy Michela presented "Nurses' Voices: COVID-19 & Financial Safety Net"
— Beatriz Gonzalez '22 presented "Observing the Political Behavior of the Latino Community," a capstone research project for Sociology.
— Samantha Mayo '22 presented "Pet Ownership and Quality of Life: An Examination of Gender, Marital Status, Sexual Identity, and Mental Health,"a capstone research project for Sociology
— Victoria McLean '22 presented "Women and their Connection to Nature: Intersectional Environmentalism and Women's Environmental Activism," a capstone research project for Women's Studies.