Theresa Hand, OTD, OTR/L, CHT
The Provost is the college's "second in command" and is responsible for the institution when the president is not available. She serves as chief academic officer and works collaboratively with faculty, department chairs and deans to implement Russell Sage College's strategic plan, ensure an outstanding curriculum and support faculty development.
The Provost oversees academic budget and personnel issues, is administrative liaison to Faculty Governance committees, coordinates with vice presidents on institutional policy and procedure and is the Cabinet representative to the Board of Trustees Academic Affairs Committee.
The Provost oversees the Registrar's Office, the Director of online learning and the Collegiate Science and Technology Entry Program (CSTEP). She serves as the liaison to the NYS Department of Education (NYSED) and is the accreditation liaison officer for the Middle States Commission on Higher Education (MSCHE). She also supports research development, provides guidance with grant applications and oversees the assessment of student learning.
Office of the Provost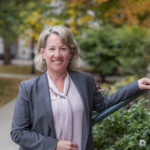 Provost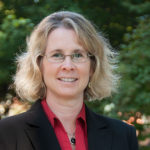 Executive Assistant to the Provost
Director of Academic Budget & Planning
Office Locations
Kahl Campus Center 205
Albany Campus
Plum Building
Troy Campus
Office Locations
Kahl Campus Center 205
Albany Campus
Plum Building
Troy Campus