Building on our reputation in the health sciences, Thrive@Russell Sage extends into and beyond the classroom to help members of the Sage community achieve the 8 Dimensions of Wellness: physical, emotional, social, intellectual, environmental, spiritual, vocational, and financial.
Thrive@ Russell Sage Commitment
Our commitment to wellness and well-being is based on the following beliefs:
In October 2022, Russell Sage signed the Okanagan Charter, formalizing Sage's membership in the U.S. Health Promoting Campuses Network. Sage was the 11th academic institution in the United States and the second institution in New York state to sign the charter.
Why the Okanagan Charter Matters
The Okanagan Charter calls on post-secondary schools to "embed health into all aspects of campus culture and to lead health promotion action and collaboration locally and globally."
The charter's name reflects its origins on the University of British Columbia's Okanagan campus in the territory of the Okanagan Nation.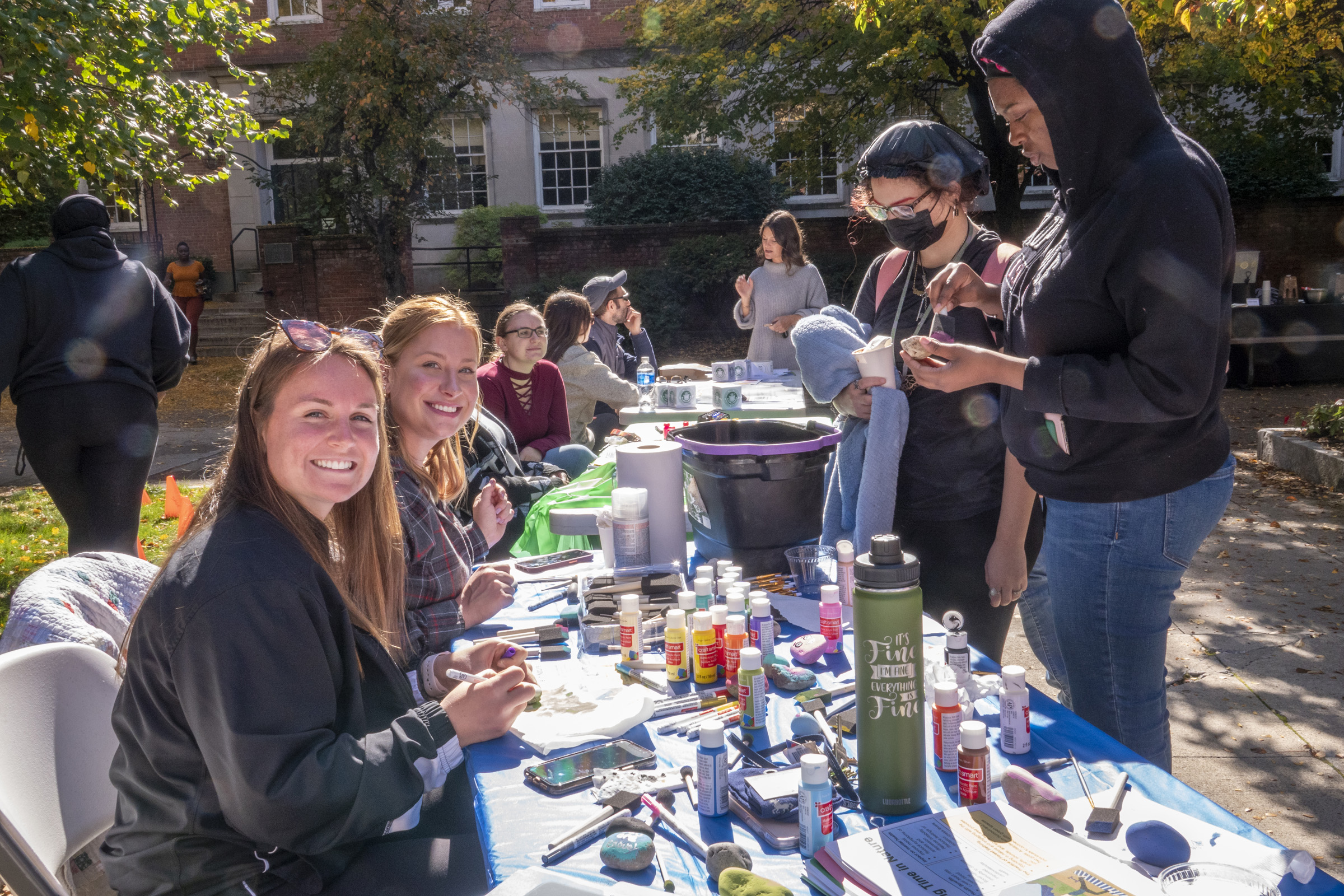 How Are Your Eight Dimensions?
Thrive@Russell Sage put together Sage-specific definitions of the Eight Dimensions of Wellness that will help build a healthier Russell Sage College.
How does Thrive@Russell Sage Put Wellness and Well-being Into Action?
Thrive@Russell Sage Chair
Thank You to our Sponsor & Partners!