For more than 100 years, Russell Sage College has provided professional training within a liberal arts foundation, graduating well-prepared and well-rounded individuals who excel in the workforce. Since 1949, our innovative graduate programs have provided an additional level of experience to advance careers and deepen personal growth.
Fall 2022 Virtual Graduate Open House
Wednesday, December 7th at 7:00 PM EST
Come learn about the exciting opportunities Sage has to offer you at our Graduate Open House. This event will give you an opportunity to interact with current students and faculty from all four of our graduate schools (Esteves School of Education and School of Management, School of Health Sciences, and School of Arts & Sciences).
Find out your next steps to Admission and have all of your questions about financial aid answered. Let us show you why our graduate programs are right for you.
Have Questions?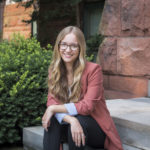 Associate Director of Graduate Enrollment Management
Assistant Director of Graduate Enrollment Management
Applied Behavior Analysis and Autism Webinar – Nov 15, 2022, 5:00 PM EST
Live Zoom Hours
Graduate Admission is now offering live Zoom hours:
Monday-Thursday, 11:30 a.m. to 1:00 p.m.
Stop by if you have questions or need any assistance.