Read contributions from members of the Sage community, who share their experiences supporting each other and the wider community during the COVID-19 crisis.
Please also visit the Sage Strong Fund, to learn how you can help provide Sage students with the resources they need during uncertain times.
April 14: Students Share what is Keeping Them #SageStrong
April 14: Compassion in Nursing
April 10, 2020: Sage Assists the State of New York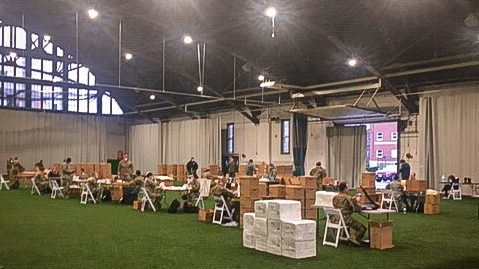 April 9, 2020: Professors and Students (and Student-Teachers!) Adjust to Online Instruction
Despite the challenges of moving programs online in response to the COVID-19 crisis, Associate Professor of Theatre David Baecker said that distance learning can be more personal.
The same day Gov. Andrew Cuomo closed schools, Sage student Lisa Kentris was to begin student-teaching a fifth grade class. Instead, she had to adjust to online instruction and learn from her guiding teacher virtually.
April 3, 2020: Staff Sergeant Sarah Silvernail, 105th Airlift Wing, New York Air National Guard and Nursing major, Class of 2020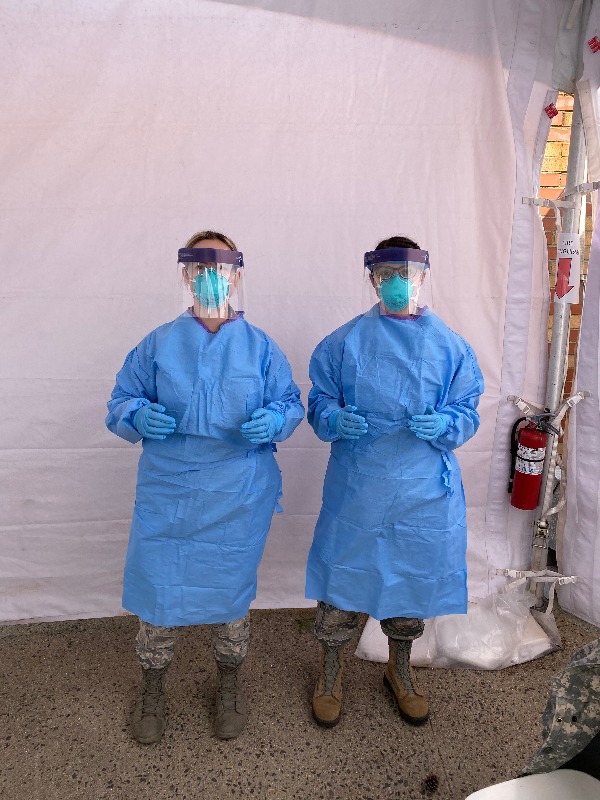 "I am currently at the Jones Beach location helping with testing. Our site averages about 700 -1000 swabs per day … This has been a very interesting experience so far. Our team consists of Air Force, Army and Navy medics along with civilian nurse contractors, NYPD, FDNY, state troopers, members of the Department of Health and various other state workers. Thank you all for your hard work and flexibility with creating an alternative learning platform for us. I am very thankful that all of my Sage college professors have been so understanding and kind. I appreciate all of your hard work … My unit is very thankful for all the support I have received from The Sage Colleges. They also thank you for taking time out to highlight the hard work we are doing here at Jones Beach."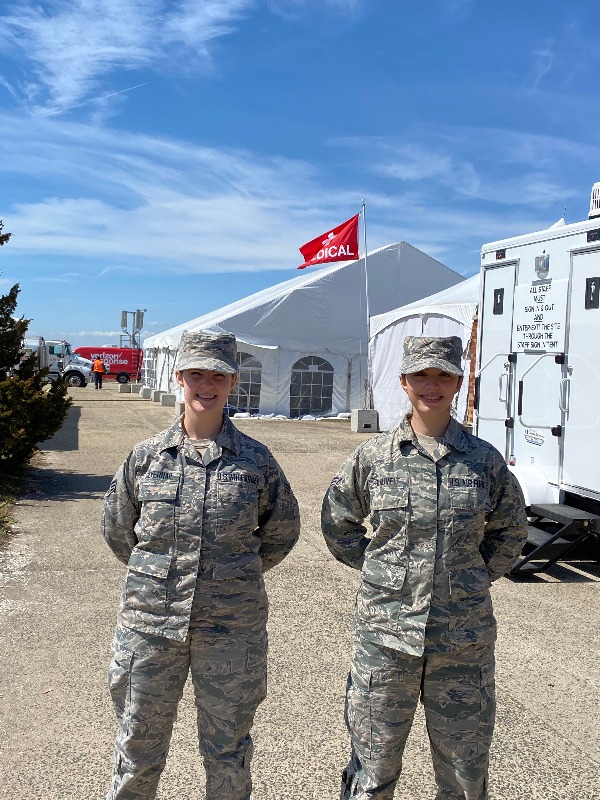 April 1, 2020: Health Sciences Dean Kathleen Kelly and Assistant Professor of Public Health Dayna Maniccia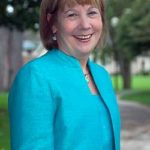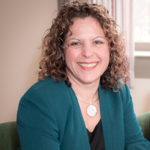 Kathleen Kelly, Ph.D., MPH, MS, FNP, dean of the School of Health Sciences and associate professor in nursing at The Sage Colleges, and Dayna Maniccia, DrPh, assistant professor of public health at Sage, shared their expertise in a webinar about measures businesses can take to protect their facility during the COVID-19 pandemic. The webinar, Preventive & Protective Measures Businesses Can Take to Reduce the Spread of COVID-19, was presented by Hill & Markes wholesale distributors on Wednesday, April 1.
March 29, 2020: Sarah Lant, graduate student at the Esteves School of Education and teacher at Castleton Elementary School in Schodack, New York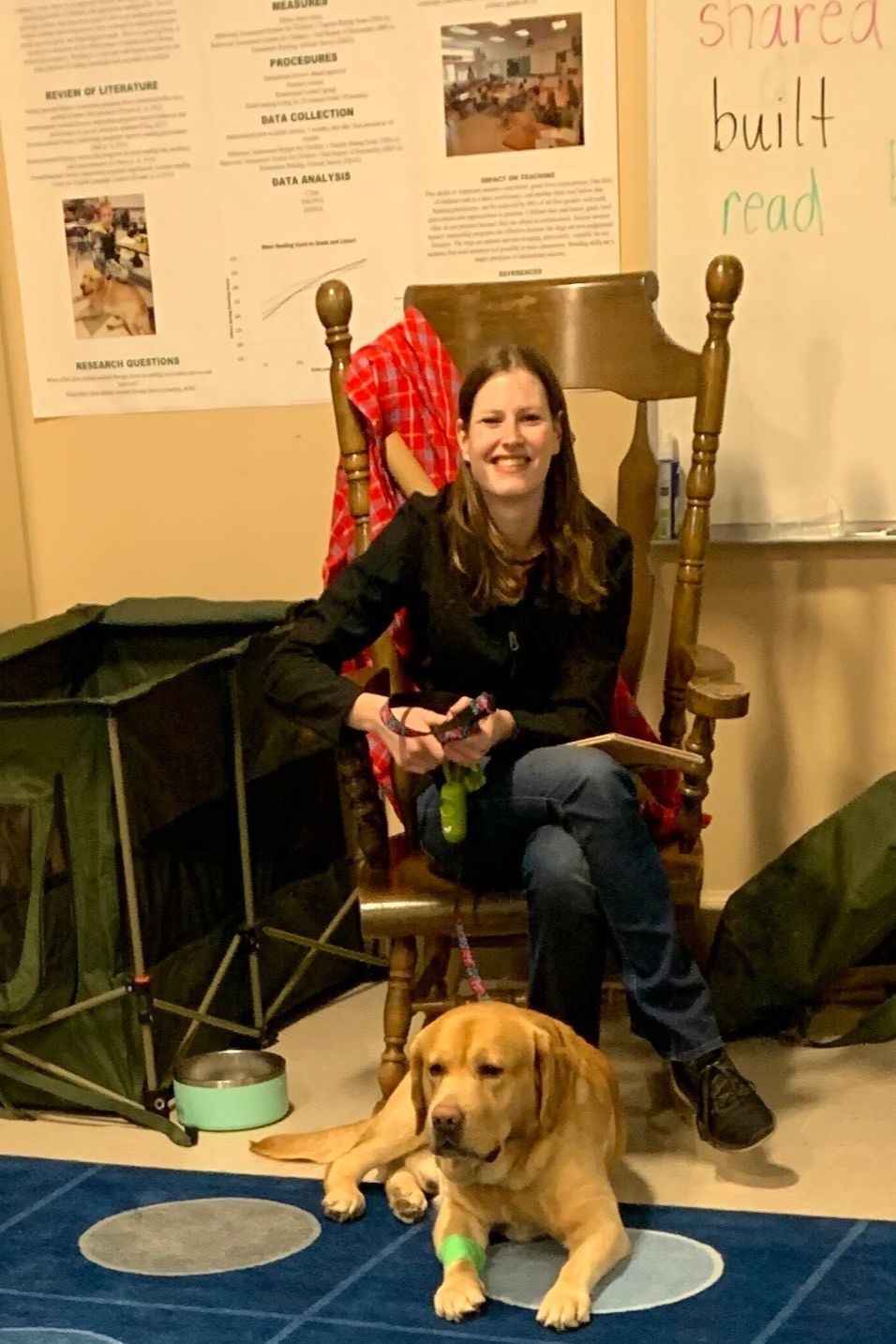 "My courses in educational technology, particularly EDU 545 [Technology & Literacy] have prepared me to continue to teach through the 2020 COVID-19 pandemic. Schools were closed with little notice to teachers. Unlike most pre-service teachers, my graduate coursework has taught me to incorporate technology into literacy instruction. I have become a resource for other teachers at my school as they transition to use technology and digital tools to teach remotely.
March 28, 2020: Steven Leibo, Ph.D., Sherman David Spector Professor in the Humanities
"I am especially enjoying teaching remotely, because online teaching, in the sort of topics I work in, can actually be more rewarding in the sense that it is easier to get students to take part. I am a professor of world civilization and specifically teach the history of medicine. I earn my living knowing that such plagues and pandemics hit us from time to time even if not that often within any single human lifetime. Thus, it was very easy for me to recognize this coming long in advance and start planning, planning my likely online classes and of course stocking my pantry!"
March 26, 2020: Departments of Occupational Therapy and Physical Therapy
Occupational Therapy and Physical Therapy faculty gathered personal protective equipment from laboratory classrooms to donate to area hospitals that are in dire need of supplies during the COVID-19 crisis.
March 25, 2020: Meagan Eckhoff '19, Occupational Therapy graduate student
"All the professors and faculty have been working hard and diligently to move all of our classes online. As of now all of our classes and office hours are being done via video chat from various programs … All the teachers are being patient and compassionate to make sure all the students understand and know the topics that are being taught, but they're being extra patient when one of our Wi-Fi connections goes out. The professors have been going above and beyond, emailing all their students ensure they and their families are staying safe and healthy during these times and they're also ensuring all the students are receiving the best possible education while here at Sage."
March 21, 2020: Coordinator of Conferences and Special Events Sarah Angrisano
Coordinator of Conferences and Special Events Sarah Angrisano is working with The MoonCatcher project to construct masks for local hospitals and health care organizations. Previously, WORLD classes and the Office of Service Learning partnered with The MoonCatcher Project to assemble washable, reusable menstrual pad kits for girls in developing countries. In response to COVID-19, the project has shifting gears to address the shortage of face masks.