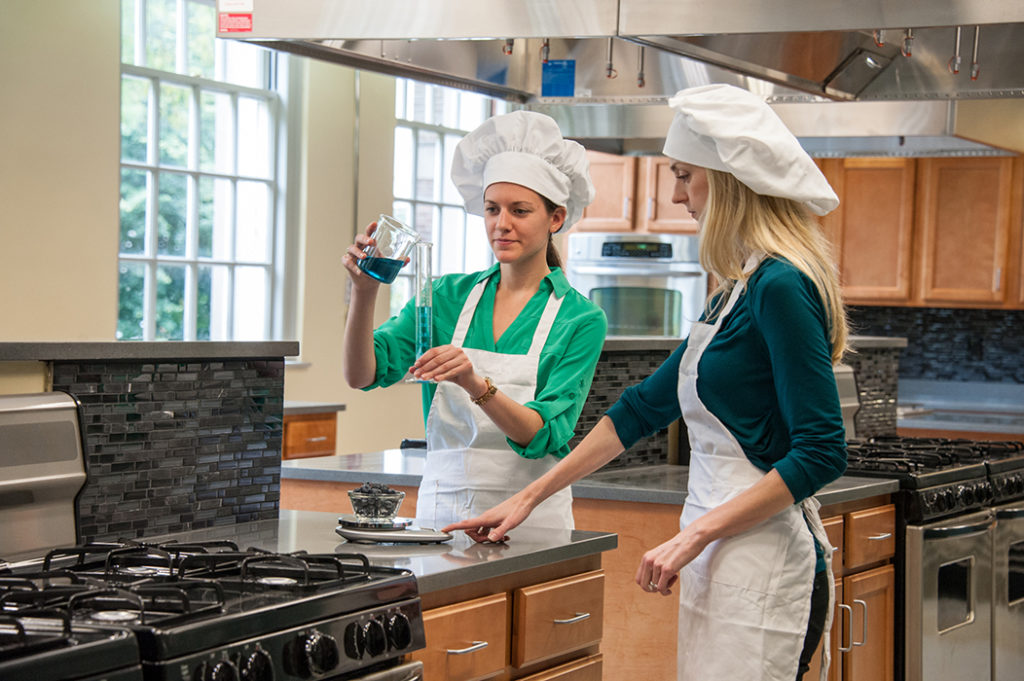 A Russell Sage nutrition degree means something in the field:
RSC offers two different options for students to complete the Dietetic Internship Program.
The program may be taken along one of three tracks: Onsite, Remote or the Individualized Supervised Practice Pathway (ISPP). This program is only for candidates who have successfully completed at least a baccalaureate degree and minimum academic requirements established by The Accreditation Council for Education in Nutrition and Dietetics – a didactic program in dietetics (DPD). Successful graduates of the program are eligible to take the registration examination for dietitians.
The DI offers two program formats, an on-campus program and a distance/online program. Each format may be completed on either a full-time basis in 10 months or a part-time basis in 22 months. Classes begin in August of each year, and the supervised practice experience is typically completed in late June of the following year.
Dietetic Internship Information Session
Apply by November 1 or March 1 and start when you're ready.
Minimum overall GPA of 3.0
Must have completed a all DPD requirements from an ACEND accredited program within the past four years.
Personal advising, experienced faculty
Our program comes with a deep, Russell Sage-level of support from an assigned faculty advisor who works with you to ensure your success.
Dr. McKinley hosts Michelle Morgan and Michelle Guy from the Russell Sage College Dietetic Internship Program.

Geauxing 'All In'-Episode 49-Spotlight Session with Russell Sage College Dietetic Internship Program
Your Future Career as a Registered Dietitian Nutritionist
After you complete your Dietetic Internship, you'll be eligible to take the registration exam for dietitians.
RDNs work in hospitals and other healthcare facilities; private practice; corporate wellness programs; community and public health settings; school food service; colleges and university settings; research; or sports nutrition.
Dietetic Internship Affiliate Institutions and Placements
A variety of facilities in and around the Capital District, as well as Plattsburgh and the Hudson Valley have agreements with the School of Health Sciences' Dietetic Internship program to host dietetic interns. The Dietetic Internship director and coordinator arranges placement for and schedules interns at facilities based on their prior type and level of work experience, preferences and geographic location. Please note that remote interns are required to set up their own practicum placements.
Applicants who apply for placement in the Hudson Valley or Plattsburgh are primarily placed at facilities in those locations with the expectation that they are/will be living in the geographic area while completing the DI and commute to the Troy campus for orientation, presentations, special activities and some supervised practice rotations.
Selected Onsite Placement Locations (New York State)
Capital District (Albany, Schenectady & Troy)
Saratoga Springs
Plattsburgh
Hudson Valley
Other locations as negotiated with the DI Director
Need help?
Assistant Professor of Nutrition & Dietetic Internship Director
Take the Next Step
It's time to take the next step. Choose yours below.