Innovate, Lead and Educate
As an advanced practice nurse, you have the opportunity to make a difference in improving the quality of health care for individuals and populations. With a Nursing M.S., you'll be able to apply your advanced knowledge and skills in a diverse, challenging health care environment.
Introduction
The demand and opportunities for advanced nursing practice, including nurse practitioners, continues to grow and expand in health care. Nurses with Master's in Nursing degrees and post-master's certificates are engaged as skilled practitioners and innovative leaders, providing high-quality, evidence-based practice and achieving quality outcomes across the continuum of care.
Advanced practice nurses can contribute to achieving the Institute for Healthcare Improvement's (IHI) Triple Aim by improving the health of populations, enhancing the experience of care for individuals and reducing health-care costs.
Program Distinctions
Russell Sage College has provided nursing education for almost 100 years and is highly regarded by the health care community. Our undergraduate and graduate Nursing programs have prepared more than 3,500 nurses, most of whom have assumed leadership positions in advanced nursing practice, education and administration. Nearly every chief nursing officer in New York's Capital Region is a Russell Sage College graduate.
Flexible Course Schedules
Students in our graduate Nursing program have diverse backgrounds and experiences, and we work to help meet your needs. Faculty will help advise and plan out a flexible course schedule that also meets the needs of your personal schedule. You'll be able to complete the program part time, as well as full time. Face-to-face classes with reduced seat time, online and hybrid classes are available.
Health Alliance Agreement
Many of our Nursing master's degree students are employed in organizations that are members of our Health Alliance Agreement. As a member, you'll receive a 10% discount on tuition. You can find a list of our community partners and more information on our Alliance page.
Graduate Nursing Program Faculty
The nursing faculty includes doctorally prepared nurses, advanced practice nurses and researchers who teach, mentor and facilitate application of theory to advanced nursing practice to achieve quality, cost-effective outcomes.
"Health care is demanding and busy and … our graduates are finding positions that they are happy about."
Jody Scardillo, DNP, RN
Co-director, Graduate Nursing Program
Your Future
With a Nursing M.S. or post-master's certificate from Russell Sage College, you'll be prepared to pursue what comes next in your career. Graduates of our program will have career opportunities as nurse practitioners, nurse educators, nurse executive-administrators and clinical nurse specialists.
Nursing M.S. and Post-Master's Certificates
Adult-Gerontology Primary Care Nurse Practitioner
Family Nurse Practitioner
Psychiatric Mental Health Nurse
Practitioner Across the Lifespan
Adult-Gerontology Acute Care Nurse
Practitioner (Post-master's certificate only)
Adult-Gerontology Clinical Nurse Specialist
Nurse Educator
Nurse Administrator
Clinical Experience
Clinical experiences will be individualized with advanced practice, nationally certified preceptors. Specific clinical placement depends on your Master's in Nursing program track.
Next steps?
It's time to take the next step. Choose yours below.
Have questions?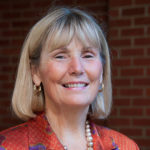 Professor and Chair, Nursing Program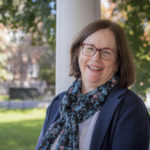 Professor & Program Director, Nursing