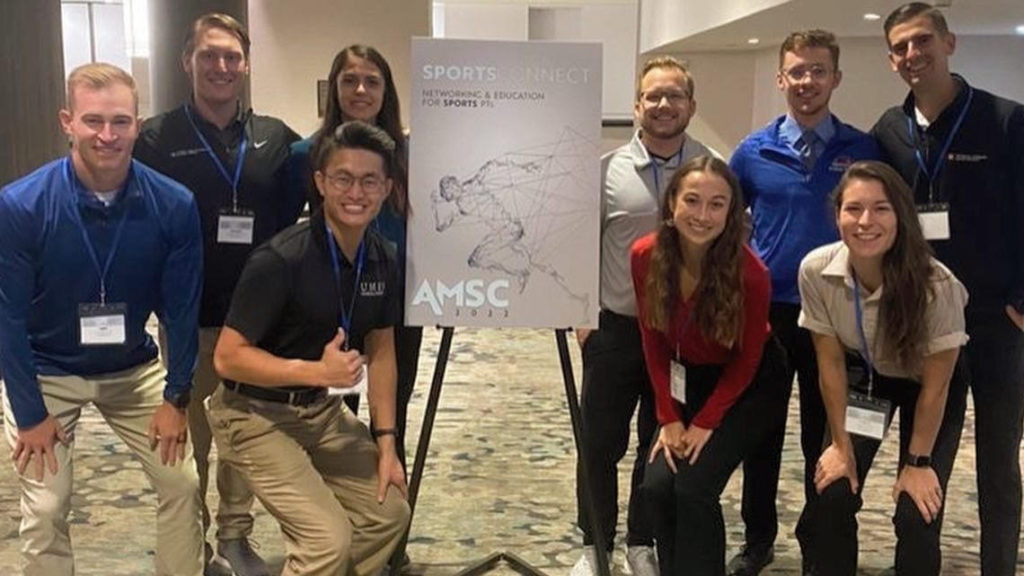 He was one of just nine interns from the top DPT programs across the country accepted to the conference's competitive internship program.
"I was super proud to represent Russell Sage at that level," Baker said. "We might be a smaller college, but we have the same high quality of education and produce great clinicians out of our DPT program."
His responsibilities ranged from staffing the registration table to acting as a speaker liaison and introducing panelists at breakout sessions — and the experience offered numerous opportunities to network with physical therapists from professional sports and directors of sports medicine residency programs.
Back in a lab class on campus, Professor Katrin Ramsey asked Baker to present on an arm care screening technique that was part of the conference curriculum.
"That was very cool," said Baker. "To be empowered to share from a professor who I have a lot of respect for was amazing."
Baker, a native of Port Washington, New York, is a former student-athlete, collegiate baseball coach and regional scout.
He is a student member of AASPT and the American Baseball Biomechanics Society, and the social media coordinator of Sage's DPT student association.
He will complete his doctoral degree in Physical Therapy in 2024 and plans to pursue a sports residency to become board certified as a sports clinical specialist. He aspires to go on to an upper extremity athlete sports fellowship following residency training.