Help Patients Regain Physical Function — and Quality of Life
Physical therapists work with individuals who are recovering from an illness, injury or other physical limitations. With a doctorate in Physical Therapy, you'll help patients to build their physical ability and mobility, and in doing so, help them improve their quality of life.
Introduction
As a student in Russell Sage College's accredited Doctor of Physical Therapy program, you'll complete academic, clinical and research coursework and participate in three clinical education placements.
Our DPT program is a full-time program. Students complete their doctorate in Physical Therapy in nine semesters over three calendar years, including summers.
Upon completing the DPT program, you'll be eligible to take the National Physical Therapy Examination (NPTE), required for licensing.
Faculty
Russell Sage College is a small school, and Physical Therapy is a small department, which means there is a real sense of camaraderie among faculty members and students.
In addition to being supportive professors, all of our Physical Therapy faculty members are practicing clinicians, and several have certifications or special expertise in their practice areas including strength and conditioning, orthopedics, functional movement, wound care and pediatric disabilities.
3+3 Accelerated B.S./D.P.T. for Undergraduate Students
Eligible students can earn a bachelor's degree and doctorate in Physical Therapy at Sage in six years — that's less time than it would take to pursue the degrees separately.
The following Russell Sage College undergraduate programs are an excellent foundation for our DPT program and can be completed in an accelerated 3+3 or traditional 4+3 format.
"We have a multi-decade track record of turning out really, really good practitioners."
James Brennan, Ph.D.
Associate Professor and Chair of Physical Therapy
Your Future
A doctorate in Physical Therapy from Russell Sage College will prepare you for the National Physical Therapy Examination and rewarding and meaningful work as a physical therapist.



Professional Preparation
Our graduates' pass rate on the National Physical Therapy Examination was 96.875% for 2019 and 2020, the most recent statistics available. And 100% of our 2019 and 2020 graduates who sought employment secured a position within one year after graduation.
Careers with a Doctorate in Physical Therapy
Our graduates work in a variety of settings, from private practices to schools, hospitals, rehabilitation centers, nursing homes and fitness facilities, and they have been accepted to neuro-orthopaedic, sports medicine and cardiopulmonary clinical residency programs.
Doctor of Physical Therapy Program Details
96.875%
Our graduates' pass rate on the National Physical Therapy Examination from 2019-2020
365
The number of sites that host our Physical Therapy students for clinical experiences.
100%
Percentage of our graduates who seek employment secure a position within one year after graduation.
Program Objectives
Russell Sage College's doctoral program in Physical Therapy prepares graduates for the National Physical Therapy Examination and entry into the physical therapy profession. Graduates will be competent to practice physical therapy at an entry-level consistent with the best practices in education and training recognized by the American Physical Therapy Association's Guide to Physical Therapy Practice: A Normative Model of Physical Therapist Professional Education and the APTA Vision Statement for Physical Therapy 2020.
Program Outcomes, Classes of 2019 and 2020
average graduation rate: 97%
average licensure pass rate: 96.875%.
employment rate for those seeking employment: 100%
Application Procedures
Students with a bachelor's degree, who have fulfilled the prerequisite courses for the Doctor of Physical Therapy at Russell Sage College, should apply through the Physical Therapy Centralized Application Service.
Students who wish to earn a bachelor's degree in Biology, Health Sciences or Psychology and a doctorate in Physical Therapy at Russell Sage College should apply through Russell Sage College's Office of Admission via the links below.
Accreditation
The Doctor of Physical Therapy program at Russell Sage College is accredited by the Commission on Accreditation in Physical Therapy Education (CAPTE) · 3030 Potomac Avenue, Suite 100 · Alexandria, VA 22305-3085 · phone: 703-706-3245 · email: [email protected] · website: www.capteonline.org
The program is also registered with the New York State Education Department · Education Building · Albany NY 12234 · 518-474-3852
If you need to contact the program/institution directly, please call 518-244-2058 or email [email protected].
Next steps?
It's time to take the next step. Choose yours below.
Have questions?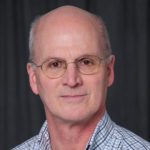 Associate Professor, Chair
Assistant Professor & Assistant Director of Clinical Education