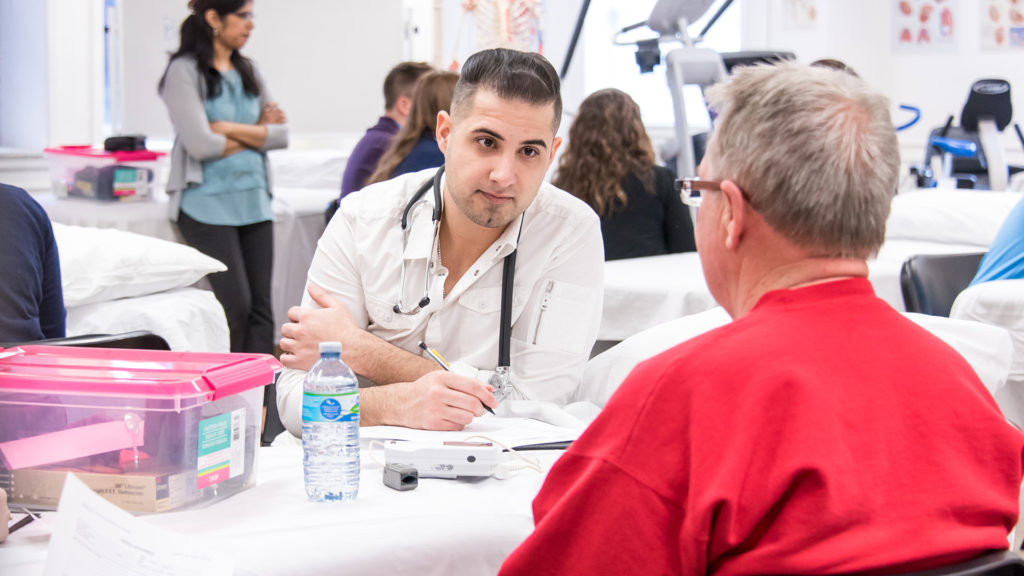 Find all of these program distinctions at an institution recognized for its Health Sciences programs, giving you lots of interaction with other health care fields, which you will ultimately engage with as a professional who make a difference in your community.
Our doctorate in physical therapy program requires 119.5 credits and can be completed full time in approximately three years. View the course sequence details in our program catalog.
Apply after the PTCAS opens on June 15, and start in the summer.
DPT Application Instructions
Application Requirements:
Thorough completion of the PTCAS application, including your biographical information, work history, and extracurricular activities
Official transcripts from all post-secondary institutions attended
Two letters of recommendation (one must be an academic reference)
A one- to two-page career goals essay
Documentation of at least 40 hours of clinical observation under the supervision of a licensed physical therapist
Program Prerequisite Form
We have agreements with several undergraduate colleges, to offer preferred acceptance to qualified students who wish to pursue a DPT at Sage. Please review our DPT articulation agreements with partner colleges to learn more about DPT-preferred admissions.
"Our DPT program has a multi-decade track record of turning out really, really good practitioners."

James Brennan, Ph.D.
Associate Professor of Physical Therapy
Your Future Career with a Doctorate in Physical Therapy
92.8%
pass rate on the National Physical Therapy Examination was 92.8% for 2020 and 2021, the most recent statistics available
100%
of our 2020 and 2021 graduates who sought employment secured a position within one year after graduation.
365
The number of sites that host our Physical Therapy students for clinical experiences.
17%
increase in employment opportunities predicted through 2031. (The average growth rate for all occupations is 5%, according to the Bureau.)
As a Doctor of Physical Therapy student at Russell Sage College, you'll learn in well-equipped physical therapy labs and a traditional anatomy lab — and work with real people with real medical issues in the community.
You will work with patients under the supervision of licensed physical therapists in three different settings, which may include hospitals, schools, skilled nursing facilities and private practices. Your responsibilities will progress over the course of one eight-week and two 12-week clinical experiences; by your third clinical experience, you will have responsibilities identical to those of an entry-level physical therapist. More than 365 sites host our Physical Therapy students for clinical experiences.
Doctor of Physical Therapy Program Details
Need help?
Associate Professor of Physical Therapy & Chair
518-244-2449
Take the Next Step
It's time to take the next step. Choose yours below.