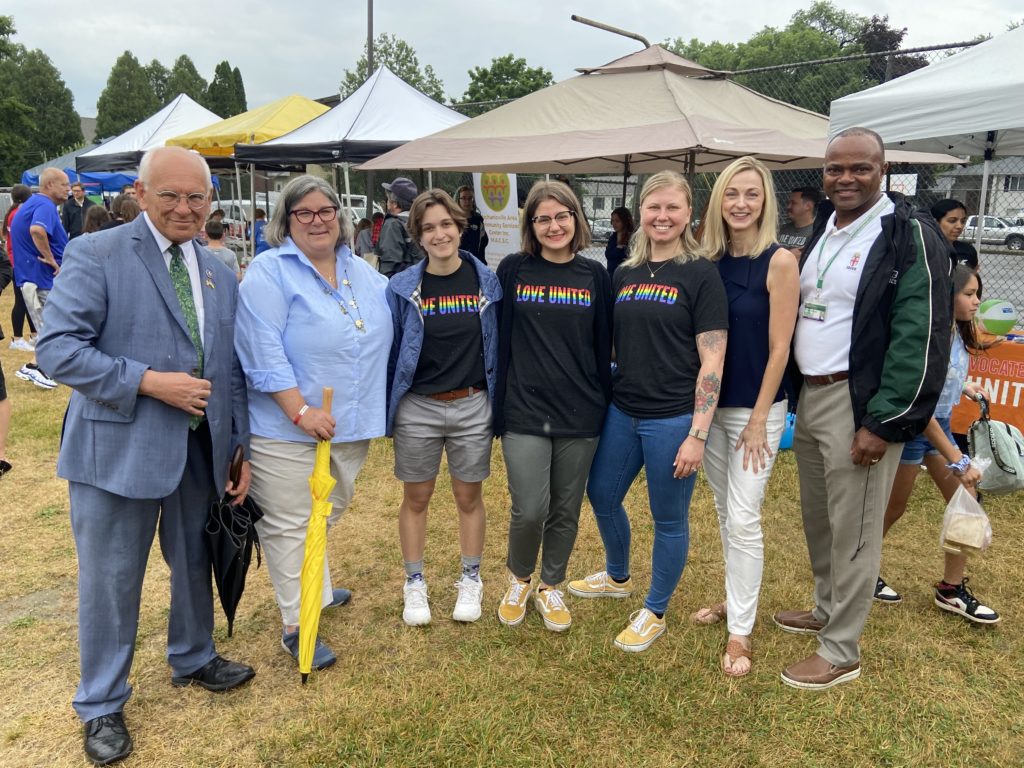 Russell Sage College Associate Professor of Nutrition Sonya Irish Hauser, Ph.D., is leading research to help the United Way of the Greater Capital Region's Summer Meals Collaborative ensure it is meeting community needs.
Nutrition graduate student Samantha Monks joined Professor Hauser's research team as a summer associate with support from the AmeriCorps VISTA program.
The Summer Meals Collaborative is 15 organizations in New York's Capital Region that share resources to make healthy meals and activities accessible to youth and teens when school is out.
"We are trying to find out how these programs are running," said Samantha. "I did a nutrition analysis for all the menus. We got to see what the kids are eating and how it matches up to daily recommendation standards."
Samantha and two other summer associates then visited 68 meal sites and interviewed 200 people — staff, parents and the kids themselves — during July.
They asked kids and their families what foods they liked to eat, what they didn't like, and what would make them excited to try new foods.
"We looked at activities that were offered, if activities increased participation and we looked at barriers," continued Samantha.
The three-year project is intended to assess strengths and opportunities and implement sustainable improvements, she said.
She is also a graduate assistant in the Nutrition Science department and is glad that means she will be able to stay connected to the ongoing research project.
"Hearing people's stories and how summer meal programs help them was amazing," said Samantha, who changed career goals as a result of her work with United Way and AmeriCorps.
"Initially, I was thinking of private practice," she said. "Now I feel like being part of the community and having a voice out there is going to be much more impactful."
Once she earns the registered dietitian credential, she would love to be an RD with the Summer Meals Collaborative or a similar program.
"Food is expensive. How do we still make nutritious meals on a budget?" she said. "That's what we learn, to budget food, to scale recipes based on the number of people we have eating, and to meet nutritional guidelines."
"I feel very well set up for my career," she added.
"I've made really great connections at Sage. AmeriCorps took it a step further. I got to work on my research skills and my interpersonal skills, and as a team liaison with AmeriCorps, I was able to take on a bigger leadership role than I have in the past."