Become a highly qualified system leader at the district and higher education level.

Learn to be a 21st century leader in the changing dynamic of education. The Doctor of Education (Ed.D.) program at the Esteves School of Education is designed to develop visionary educational leaders who are reflective and ethical practitioners. You will learn to create learning communities where all children experience a sense of belonging, discover the excitement of learning and demonstrate achievement individually and collaboratively.

This program prepares graduates for roles as school district leaders and for leadership positions in educational coordination and policy making at local, regional, and statewide levels.
Introduction
Expand your knowledge and skills in this program, while immersing yourself in a community of like-minded peers examining current issues and research. Part of the Esteves School of Education, which has had continuous accreditation through NCATE/CAEP since 2001, this program is designed for fully engaged public school leaders, independent school heads, charter school leaders, higher education leaders and those with statewide responsibilities in educationally related organizations. You'll complete the program in 27 months (or seven semesters), gaining experience in field research and completing a dissertation and team research.
Faculty
Faculty in this program bring with them a wealth of knowledge and experience. Throughout their careers, our faculty have conducted research in the field of educational leadership, as well as serving as program directors, principals, assistant superintendents, superintendents and district superintendents.
Program Distinctions
What sets this program apart is the support that comes from your cohort (15-20 candidates per group), your professors and your executive coach. Coaches are professionals in the field with years of experience who will support you throughout the program and allow you to build a network of other education professionals.
You will collaborate and work together with your cohort to complete team research as well as your own individual doctoral dissertation.
Cohort Options
Candidates for the Doctorate in Educational Leadership have two options regarding where they may pursue their doctoral degree through Russell Sage College:
Option 1: Candidates may join a cohort that meets on the Russell Sage campus in Albany.
Option 2: Candidates may join a cohort that meets in New York City. Priority is given to members of the Council of School Supervisors and Administrators (CSA), which serves administrators within the New York City Department of Education (NYCDOE).
Your Future
Go on to further your career and take on more challenging leadership roles at the system level in the world of education.
Experience in the field
You will apply your skills to two field experience sites during the first year. Conduct research individually and with teams, gaining field experience and broadening your knowledge and perspectives.
Careers
Professionals in the field hold a variety of positions, primarily in the field of K-12 education. They are assistant principals, principals, program directors, assistant superintendents, superintendents, district superintendents, New York State Education officials and leaders/teachers in higher education. Some are education consultants, writers and bloggers.
School District Leader Certificate
The School District Leader (SDL) certificate is required in New York State for those who work in a leadership role at the school district level, including directors, assistant superintendents, school business officials and superintendents. Gain 600 hours of field experience, required by this certification, through the Educational Leadership program.
Complete 24 credits of the Educational Leadership program (after third semester)
Take and pass the New York State School District Leader examination
Take workshops on Reporting and Identifying Child Abuse and Maltreatment, School Violence Prevention and the Dignity for All Students Act
Next steps?
It's time to take the next step. Choose yours below.
Have questions?
Administrative Assistant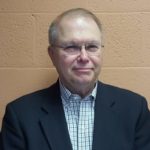 Assistant Professor and Chair; Director, Hochsprung Center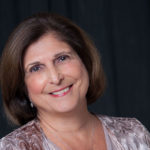 Associate Professor