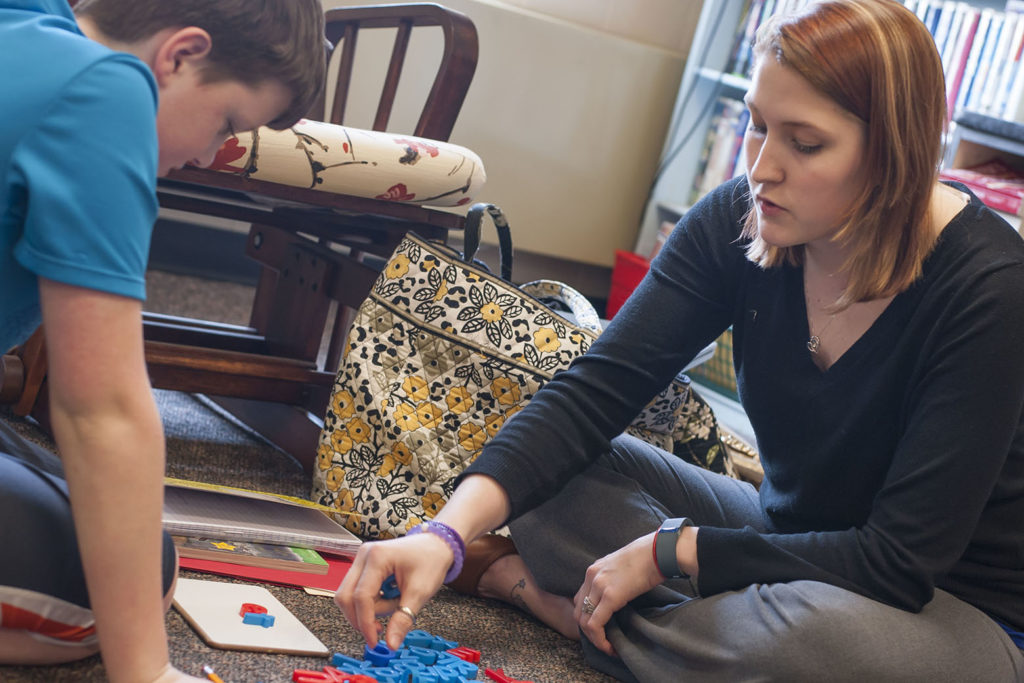 Many students with disabilities and barriers to educational learning struggle with literacy and math, often presenting with behavioral challenges. The Special Education master's program focuses on specialized, evidence-based strategies for teaching concepts, as well as a tiered approach to academic and behavioral challenges.
You'll participate in practical experiences while studying theoretical research background in this program. The program also includes guest speakers — teachers, directors, principals and related service providers — so you can learn from the best in the field.
The program focuses on providing you with knowledge and best practices for whole-class academic and behavioral supports. Many classes include role playing to mimic experiences you're likely to engage in within the school community.
As well as student teaching, there are opportunities to teach small groups of at-risk students in reading, writing, and mathematics within an urban school prior to student teaching.
You'll also learn technology and best practices for educating students with disabilities. Assistive technology is addressed.
Student Teaching: You'll work with faculty and the director of student teaching to figure out your best fit for your student teaching placement. Faculty will supervise and work collaboratively with you and your cooperating teacher. Most student teaching experiences are 50 hours across a five-week period.
Rolling admission, so apply anytime, and begin fall, spring, or summer semester.
Official transcripts from all post-secondary institutions attended
One letter of recommendation
A one- to two-page career goals essay
GRE scores are not required
Personal advising, experienced faculty
"We offer a variety of graduate programs to meet Special Education certification requirements in New York state."

Peter Stapleton, Ph.D.
Assistant Professor of Education
Your Career with a Special Education Master's Degree
With a Special Education master's degree, you'll be prepared to teach across the continuum of special education: in classrooms, resource rooms, and within specialized programs.
Recent graduates have been hired as special education teachers in the Albany, New York, area, in Queensbury, New York, and throughout New York state. They also work as education data consultants, as directors of student support services, and in other education administration roles.
Take the Next Step
It's time to take the next step. Choose yours below.