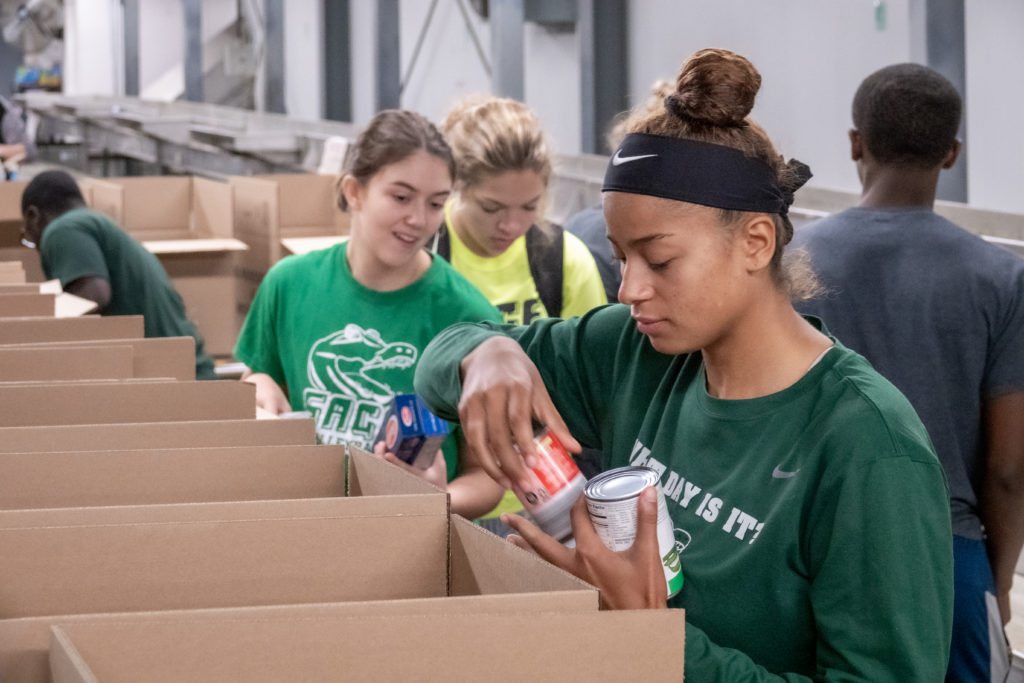 Russell Sage College students will give back to the community on Sept. 29 as part of its Sage Engaged school-wide day of service.
The annual event is a chance for students to get to know the local community and to learn about volunteer opportunities.
Small groups of students from Sage's Troy and Albany campuses will visit Diane's Farm at Beth Emeth, Boys & Girls Clubs of the Capital Area sites, Unity House of Troy and Literacy Volunteers of Rensselaer County for on-site cleaning and organizing projects.
The college is collecting art supplies for the Boys & Girls Clubs and non-perishable food and personal care items for the Regional Food Bank of Northeastern New York. Students will deliver these items to the club and food bank.
Students will also make and deliver welcome bags and snacks to Ronald McDonald House of the Capital Region; organize Sage's Food Hub food pantries on both campuses; and prepare gardens on the Troy campus for fall.
Sage's Offices of Career Planning and Service Learning and Community Engagement collaborate on Sage Engaged and other opportunities to incorporate community service into academic and student life at Sage.
Follow #SageEngaged2021 for photos from the day. Students will also use the hashtag to promote their own favorite causes.