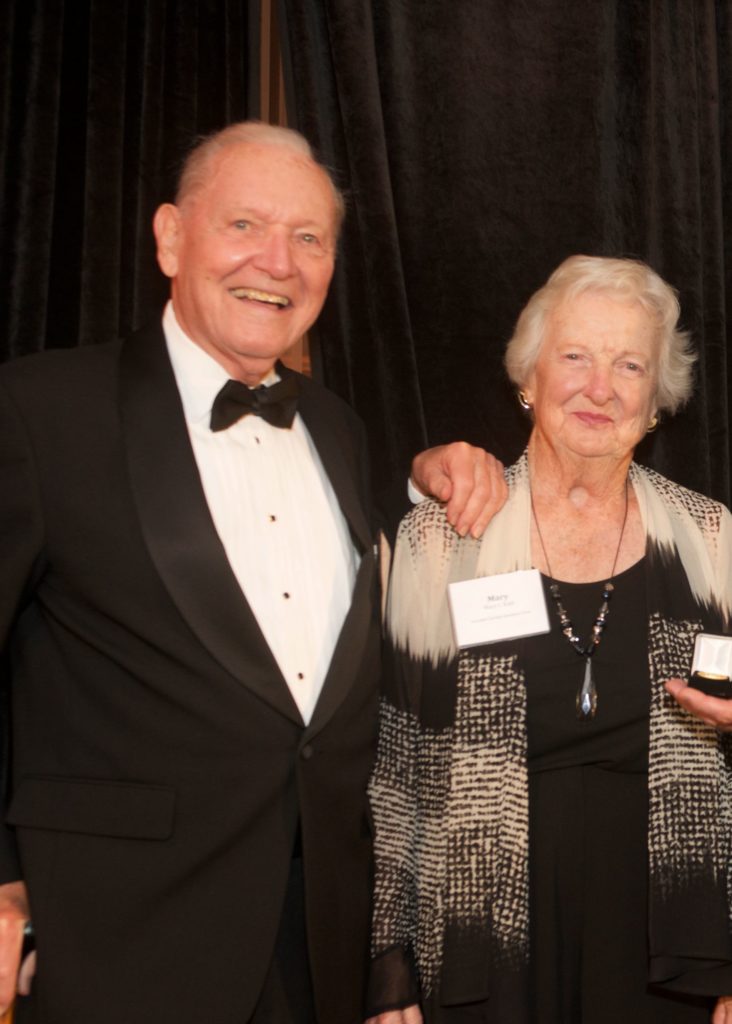 Former Russell Sage College President William "Bill" Kahl passed away on December 4, 2020 at the age of 98.  
Bill Kahl served in teaching and administrative positions at Boston University and Simmons College before becoming the the sixth president of Russell Sage College in 1976, a role he held until his retirement in 1988.
"Russell Sage College benefited notably from Former President Kahl's leadership," said current Sage President Christopher Ames. "While his influence on our campuses in Albany and Troy has been significant, Sage graduates have been sharing memories of his kindness to them, and that support for Sage students is his true legacy."
At Simmons and at Sage, Kahl focused on modernizing the curriculum for women's education, opening the way for women to have careers beyond the prescribed roles of that era. During his tenure at Sage, he launched the college's first formal fundraising operation and invested in several campus improvements. He oversaw construction of the campus center in Albany — now known as the William F. and Mary C. Kahl Campus Center — and of the Ellis and Doris Robison Athletic and Recreation Center in Troy, as well as renovations to the James L. Meader Little Theater and to Vail House in Troy.
He served the wider community as a board member of the Hudson River Valley Association, Albany Symphony Orchestra, the State Bank of Albany, the Tenement Museum in New York City, Albany Institute of History and Art, the Wildwood School and Albany Academy for Girls.
Former President Kahl held a bachelor's degree from Brown University, and a master's and doctorate from Harvard University, focusing on European history.
He is survived by his wife Mary and his two children, Frederick and Sarah Kahl.
A memorial service will be held at a future date. The family has asked that memorial donations be made to the William F. and Mary C. Kahl Campus Center Endowment Fund at Russell Sage College, 65 1st Street, Troy NY 12180.