Institute's Visiting Affiliate Scholar Diya Abdo will be Part of Refugee-Awareness Programming Throughout Academic Year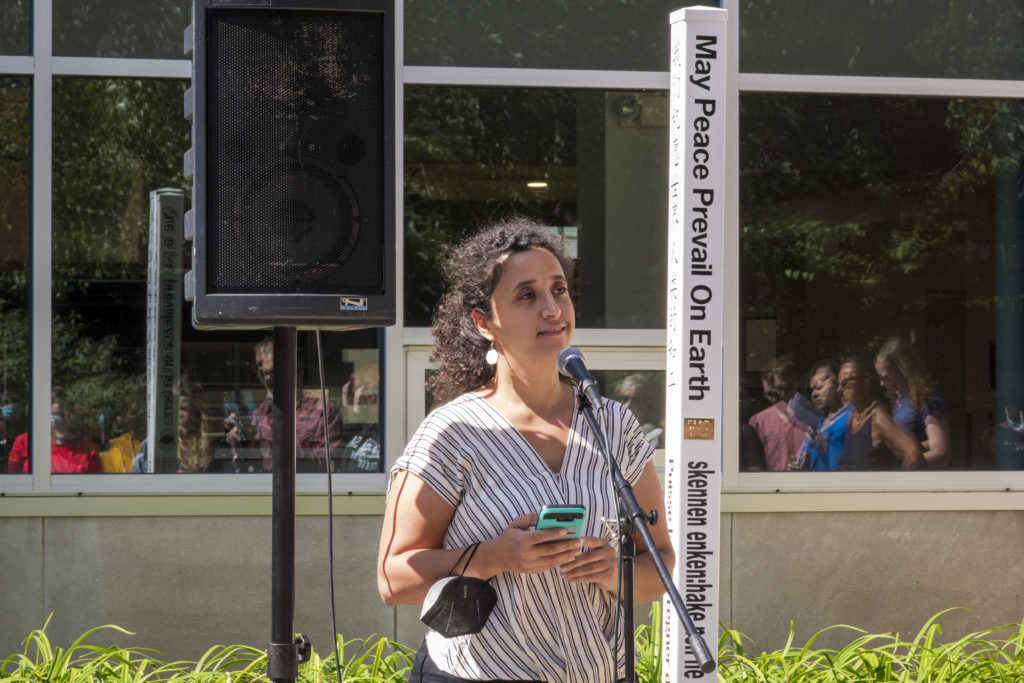 American Refuge tells the stories of people who have been assisted by Every Campus A Refuge, the organization Abdo founded to encourage colleges to provide temporary shelter to refugees. Russell Sage College became the first ECAR chapter in New York state in 2021.
The reading will be at Bush Memorial Center on Sage's Troy campus.
Refugee Awareness Week will continue with the following events:
On Thursday, Oct. 20, a screening of the film Babylon: Journeys of Refugees will be held at 6 p.m. at the Opalka Gallery on Sage's Albany campus. An artist talkback moderated by Abdo will follow the film.
Babylon, a production from Sandglass Theater, is a response to the refugee crisis and its impact on communities in the United States. Through puppets and moving panoramic scrolls, five actor/singer/puppeteers tell refugees' stories in original four-part choral songs.
The screening is free but registration is required: Register Here.
The Women's Institute will host additional events during the week of Oct. 17 for the Russell Sage College community, including classroom workshops with Abdo and artists from Sandglass Theater.
As the Women's Institute's 2022-2023 Visiting Affiliate Scholar, Diya Abdo will return to Sage throughout the academic year.
She will co-teach sections of Sage's general education courses that promote community involvement; present on refugee mental health through a trauma-informed, culturally sensitive lens for Psychology graduate programs; and act as a curatorial advisor to the Opalka Gallery on refugee and immigration-related programming, among other activities.