About Mary S. Rea
Dr. Mary Rea has won many teaching awards and honors on both campuses and received an honorary ring from the Class of 2004. However, Dr. Rea says her favorite thing over the years continues to be "seeing her many students and advisees become successful teachers, physicians, vets, PAs, researchers, PTs, OTs…whatever!"
Dr. Rea is a professor of Biology in the Department. Dr. Rea chaired the Department for 14 years notably establishing Biology on the Albany campus, dramatically increasing enrollments through articulations with Albany Medical College and community colleges, and supporting faculty and student research. Dr. Rea is currently the Director of the Post-Baccalaureate Premedical Studies Program.
Dr. Rea has worked in many diverse areas in biology; she has publications in toxicology, amphibian physiology, geriatrics, and lighting. She recently was appointed as the Walter Robb and Anne Gruver Robb Fellow in the Sciences at Sage to explore her current research interests of taste in green plants and patient understanding of their hospitalization.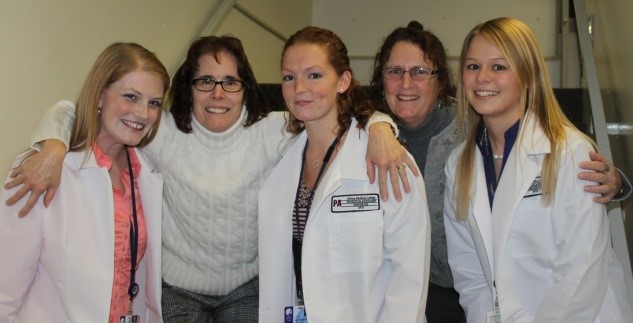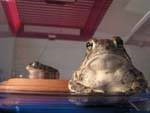 Recent Courses Taught
Anatomy and Physiology I and II lecture and lab courses
Selected Publications
Gras L. and Rea M. Improving Balance of Older Adults by Walking, Education, and Wii™ Bowling. J J Physical Rehab Med. 1(1): 003, 2015.
Figueiro M, Plitnick B, Rea M, Gras L, Rea M., Lighting and Perceptual Cues: Effects on Gait Measures of Older Adults at High and Low Risk for Falls, BMC Geriatrics 11:49, 2011.
Figueiro M, Gras L, Plitnick B, Rea M, Rea M., Lighting for Improved Postural Control in Older Adults with and without Risk for Falls, Age and Ageing 0:1-4, 2011.
MG Figueiro, L Gras, N Qi, P Rizzoa, M Rea and MS Rea, A novel night lighting system for postural control and stability in seniors, Lighting Research & Technology 40: 111-116, 2008.
Mariana G. Figueiro, Elyse Saldo, Mary S. Rea, Karen Kubarek, Julie Cunningham, Mark S. Rea, Developing Architectural Lighting Designs to Improve Sleep in Older Adults, The Open Sleep Journal 1: 40-51 (12), 2008.
Educational Background
Ph.D., Rensselaer Polytechnic Institute
Biology
MS, University of Ottawa, Ontario, Canada
Biology
BS, Ohio State University, Columbus, Ohio
Biology