Cheryl Ostryn Receives Award for Outstanding Faculty Research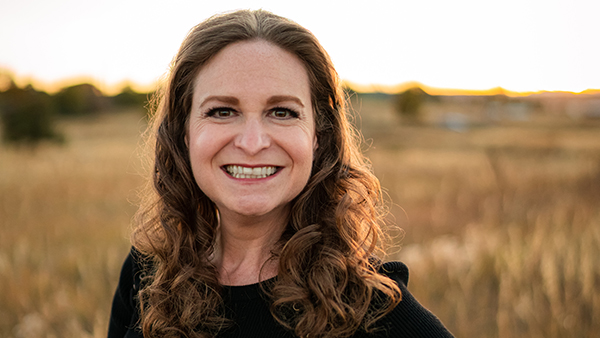 When Cheryl Ostryn, an associate professor in Russell Sage College's Applied Behavior Analysis and Autism program, was a doctoral student, she published a peer-reviewed article highlighting the shortcomings of the Picture Exchange Communication System — a popular system that allows people to communicate using cards with pictures, rather than speech.
The Picture Exchange System is often used with children on the autism spectrum. Ostryn's results highlighted that the system lacked a method to teach children to ask questions — and it generated some controversy.
"I received a 19-page, single-spaced angry review from the PECS developers. It was longer than my article!" she said.
Undeterred, Ostryn went on to develop an empirically supported question-asking model she calls ASKED to teach students on the autism spectrum to ask "wh" questions, like "What's that?" and "Where is it?"
Today, prominent researchers from The University of Texas to Victoria University of Wellington in New Zealand recognize Ostryn as an expert in the area of wh-question-asking to teach functional communication skills to children on the autism spectrum. She's frequently invited to collaborate on research and publications.
The ASKED model also has been shown to help children with spinal muscular atrophy Type 1 communicate, and a grant to study the model's effectiveness for children with Batten disease is pending.
In 2022, Ostryn received Sage's Susan Warren Beatty Faculty Award for Excellence for her research into communication systems for individuals on the autism spectrum or with other conditions that affect their ability to communicate through speech.
Ostryn has published multiple articles related to the ASKED model in peer-reviewed journals, and her work is frequently cited by others. She's delivered more than 30 presentations in the last five years, including the first education-related presentation at a medically-focused SMA conference.
"The judges are the children diagnosed with autism who can now ask questions and the children with SMA 1 who can now request their favorite movies and toys," said Ostryn. "They are the standards by which my research is measured and it continues to be an honor to serve them and their families."
In addition to the Beatty award, Ostryn has received a Schacht faculty research grant from Sage and research support from the Mattel toy company.