Pursue your passion.
A degree in English, Writing & Culture will give you a solid foundation for a number of different careers.
Introduction
Stories form the core of who we are, our relationships with others, and the futures we create. In the English, Writing & Culture program, faculty and students come together to develop greater knowledge and appreciation of the richness and diversity of literature, exploring the world's stories as diverse representations of human experience, as works of art, and cultural artifacts. We foster a shared commitment to becoming writers and thinkers who formulate relevant questions, make thoughtful decisions, collaborate meaningfully, and create writing that shapes the world. With an emphasis on the power of language, our program seeks to cultivate critical, integrative, and creative thinking, sophisticated reading, powerful expression, and embodied ethics. English majors develop a facility with clear, complex communication and thinking that is recognized by employers as essential and provides a foundation for meaningful, engaged living in our dynamic world.
Program Distinctions
As you pursue your degree in English, Writing & Culture, you'll be part of a  community of scholars and artists who engage, challenge, and support each other.
In many cases you will find that your "classroom" has expanded and you are not only reading and writing and thinking and learning for your own benefit, but also using your work to connect with the wider world. English majors have partnered with WikiEdu to improve online content, worked with The Sanctuary for Independent Media to write and record radio shows, and tutored students in local schools. You will join a community that values diverse voices and helps you to develop and use your own voice in new and powerful ways.
You will take exciting classes and encounter other voices that may shift your perspective and change the way you think about the world and the way you want to live in it.
English Minor
Many students choose to minor in English. At 18 credits, it pairs well with almost any undergraduate degree, allowing you to develop enhanced communication, reading and writing skills, which will serve you well in whatever profession you choose.
English and Childhood Education Degree
If you know teaching is for you, you can complete our English and Childhood Education program rather than the full English, Writing, and Culture program. In this case you would work with English, Writing & Culture faculty and students as well as those in the Esteves School of Education to earn a double-major bachelor's degree in English and Childhood Education.
English for Health Sciences Pathway
Learning to read, listen and think critically is essential to being able to help others in the healthcare setting. Learn more about our pathway programs.
Faculty
Small class sizes ensure personal attention and advising. Faculty are there to support your goals and aspirations. They are writers, researchers and scholars, bringing their range of experiences into the classroom and the college community.
Internships
You'll gain experience through internships with a variety of businesses and organizations. English majors have interned at Cengage Publishing, the Rensselaer County District Attorney's Office, the Arts Center of the Capital Region, the Albany Institute of History and Art, and more.
You'll also have opportunities to present at  conferences, such as the National Conference of Undergraduate Research and the National Collegiate Honors Council Conference.
Graduate Degrees
Once you complete your bachelor's degree in English, Writing & Culture, you'll be fully prepared for graduate school. English majors often pursue graduate degrees at Sage's Esteves School of Education, School of Management or School of Health Sciences. Students can also complete a B.A. in English, Writing & Culture in conjunction with the Physical Therapy and Occupational Therapy programs.
Careers
A bachelor's degree in English, Writing & Culture is valuable in any field that requires not only intellectual ability and specific skills training, but also sensitivity, flexibility, cultural awareness and creative thinking. The mission and goals that are the foundation of the program address these wide-ranging intellectual goals and our graduates thus possess the very types of skills and knowledge that business leaders seek to find in their new employees.
English majors have gone on to complete MFA, MA, MLS, JD, and PhD programs and do work they love as educators, museum curators, authors, lawyers, and librarians.
Broad Foundation
Literature and Writing provide the foundation of this program, and you'll focus not only on British and American literature, but on the rich and diverse literatures written in English. One of the goals of the program is to expose students to literature from different cultures and traditions as representations of the human experience as well as cultural artifacts. Many courses focus on lesser-heard voices including courses on Native American Literature, African American Literature, Post-Colonial Literature and Culture, Travel Writing, and Women Writers. You will not only read cultural texts, but write them as well. Everyone will find opportunities to challenge themselves as thinkers and writers (and as living, feeling human beings). For some students this will mean stepping into new genres such as fiction and poetry, for others will mean making forays into creative nonfiction, web content, and cultural criticism. Through interdisciplinary study of literature, writing, and culture you will be challenged to explore what matters to you and to the communities you live in.
Course Objectives
The English, Writing & Culture program at Russell Sage College values rigorous and relevant scholarship, active community engagement, and impactful creative expression. Our program empowers students to become reflective, engaged, confident, and ethical individuals who are prepared to successfully enter into professional life or graduate studies, who are life-long learners, and meaningful contributors to society.
Community
Sage has a vibrant literary community that's easy to get involved in. Publications such as "The Rev" allow students to create and share their work. Community dinners, visiting writers, and poetry open-mic events allow you to spend time outside the classroom with other students in the English, Writing, and Culture major. 
Next Steps
It's time to take the next step. Choose yours below.
Program Faculty & Staff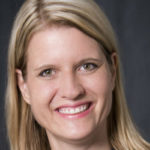 Professor of English & Director, Honors Program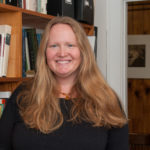 Associate Professor of English; Program Director, English, Writing & Culture and English for Education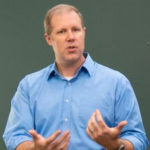 Assistant Professor of the Practice of Writing; Director, The Kathleen Donnelly Center for Undergraduate Research