Pursue Your Passion for Reading and Writing
English majors encounter diverse voices, engage with the stories of others and shape the world through critical thinking, reading and writing.
What Classes Do English Majors Take?
Literature and writing provide the foundation of our English, Writing & Culture program. You'll study different periods of literature, and you'll focus not only on British and American literature, but on the diverse literatures written in English.
Many courses focus on lesser-heard voices, including courses on Native American literature, African American literature, post-colonial literature and culture, travel writing and women writers.
Everyone will find opportunities to challenge themselves as thinkers and writers. For some, this will mean stepping into new genres such as fiction and poetry. For others, this will mean making forays into creative nonfiction, web content and cultural criticism.
English majors develop a facility with clear communication that is recognized by employers as essential and provides a foundation for meaningful, engaged career.
Internships and Experiential Learning
English majors have partnered with WikiEdu to improve online content; worked with The Sanctuary for Independent Media to write and record radio shows; and tutored students in local schools.
English majors have interned at Cengage Publishing, the Rensselaer County District Attorney's Office, the Arts Center of the Capital Region, the Albany Institute of History and Art and more.
You'll also have opportunities to present at conferences, such as the National Conference of Undergraduate Research and the National Collegiate Honors Council Conference.
Program Distinctions
The English, Writing & Culture program at Russell Sage College can be paired with other majors, to create a more comprehensive educational experience.
Earn a Degree in English and Childhood Education
If you know teaching is for you, you can earn a double-major bachelor's degree in English and Childhood Education.
English Minor
Many students choose to minor in English. At 18 credits, it pairs well with almost any undergraduate degree, allowing you to develop communication, reading and writing skills, which will serve you well in whatever profession you choose.
English for Health Sciences Pathway
Learning to read, listen and think critically is essential to being able to help others in the health care setting.
Careers with a Degree in English, Writing & Culture
A bachelor's degree in English is valuable in any field that requires not only intellectual ability and specific skills training, but also sensitivity, flexibility, cultural awareness and creative thinking.

Individuals with an English degree from Russell Sage College are working as elementary and high school teachers and university professors; in nonprofit administration and fundraising; in communication agencies; and as paralegals and attorneys.
Graduate Studies with an English Degree
English majors have gone on to complete master's degrees at Sage's Esteves School of Education, as well as MFAs, library science degrees, doctorates in the Humanities or law degrees.
If you think you are interested in law school, we recommend you pursue an 18-credit minor in Pre-Law Studies.
Russell Sage College offers an accelerated 3+3 bachelor's degree/juris doctorate degree program with Albany Law School and Suffolk University Law School, which enables qualified students to earn a bachelor's degree and law degree in six years instead of seven years.
Sage students can also complete a bachelor's degree in English, Writing & Culture in conjunction with our Occupational Therapy master's or Occupational Therapy doctorate programs.
Next Steps
It's time to take the next step. Choose yours below.
Have Questions about a Degree in English, Writing & Culture?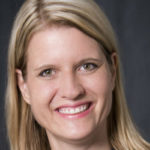 Professor of English & Director, Honors Program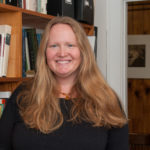 Associate Professor of English; Program Director, English, Writing & Culture and English for Education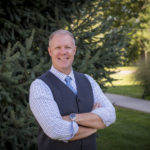 Assistant Professor of the Practice of Writing; Director, The Kathleen Donnelly Center for Undergraduate Research