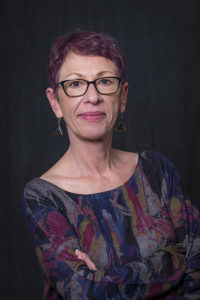 Karla M. Digirolamo has been named the founding executive director of the new Women's Institute at Russell Sage College.
Digirolamo will provide the guidance and vision to establish the Women's Institute at Russell Sage College as a national thought-leader on contemporary gender issues. She will create public programming that promotes women's leadership and gender inclusivity; steward partnerships with relevant regional and national organizations; collaborate with Russell Sage College alumni, faculty and students to promote curricular and extracurricular opportunities for women's studies on Sage's Troy and Albany campuses; and raise funds in support of the Institute.
"This is an extraordinary opportunity," said Digirolamo. "I look forward to harnessing Russell Sage College's 100-years-long reputation for empowering women on behalf of the most pressing women's and gender issues of today."
Digirolamo has more than 30 years of experience in nonprofit and public sector management and program development. She joins Sage from the Bleeding Disorders Association of Northeastern New York, where she was executive director. She has also served as chief executive officer of the New York State Community Action Association and chief operating officer of Unity House of Troy, Inc., and as executive director of the New York State Office for the Prevention of Domestic Violence, which she helped grow from a commission to an executive-level state agency. She is principal of Digirolamo Associates consulting practice and has taught in the Social Work, Peace Studies and Criminal Justice and Public Policy programs at Siena College, Hudson Valley Community College and Fulton-Montgomery Community College. Digirolamo holds a bachelor's degree in Psychology from the State University of New York at Fredonia.
"We are thrilled to welcome Karla Digirolamo" said Sage President Christopher Ames. "Karla's wealth of experience and vast network make her the ideal person to build the Women's Institute at Russell Sage College into a resource for the Sage campuses in Troy and Albany and the entire community. I look forward to her creative and strategic leadership."