The Career and Self-Discovery Center engages students and alumni in their personal career development process as they seek local, national and global internship and employment opportunities. Through collaborative and innovative programs and services, our office empowers students and alumni to become knowledgeable about themselves, explore their industries of interest, create a career plan to achieve their goals and understand and gain career-ready skills.
The Career and Self-Discovery Center offers the tools and insight to shape meaningful internship and employment experiences and serves as a critical resource, assisting students in engaging their passions and achieving their personal mission.
Carleen Pallante, Director, Career and Self-Discovery Center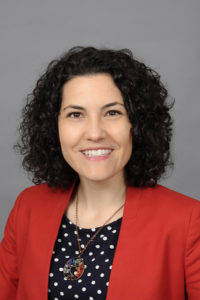 Originally from Levittown, Pennsylvania, Carleen obtained her B.A. in Professional Writing from Elizabethtown College, and M.A. in Student Affairs in Higher Education from Indiana University of Pennsylvania. Since 2008, Carleen has worked professionally in Career Services in Higher Education. She was previously employed at Nova Southeastern University in Davie, Florida, and St. Lawrence University in Canton, New York. Carleen brings vast experience coaching a diverse population of students and alumni and collaborating with alumni, parents, employers, and university partners to increase career education and opportunities for students. She is also a current committee member with NACE (National Association of Colleges and Employers) and is the local chair of the Capital Region Career Consortium, serving with other career center leaders and recruiting professionals. Carleen is passionate about creating exploration and networking opportunities for students with alumni.
Jenn Morrill, Associate Director, Career and Self-Discovery Center
While Jenn Morrill began as faculty at RSC, she has transitioned to a new role as the associate director of the Career and Self-Discovery Center. With a background in academia and equity, Jenn brings a unique perspective in guiding both students and alumni toward their professional aspirations.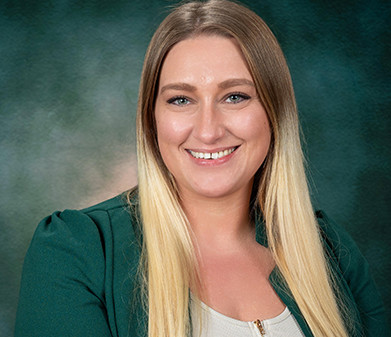 Known for her passionate advocacy for equity in education, Jenn has dedicated her career to creating a diverse and supportive environment that empowers students to thrive and reach their full potential. Jenn's commitment to equity within higher education not only speaks to her dedication to students' and alumni's personal career development, but also speaks to her ability to go beyond the traditional role of career guidance by actively working to break down barriers, promoting inclusion, and amplifying the voices of all students.
Originally from upstate New York, Jenn earned her B.A. and M.A in English at the University at Albany. Currently, Jenn is pursuing her Ph.D. in Leadership in Higher Education as she hopes to continue to spark change and revitalization within the world of postsecondary education.
Contact Career and Self-Discovery Center
Contact Career and Self-Discovery Center