The Dawn Lafferty Hochsprung Center was founded in 2013, and exists in the national context described by:
1 in 4 Americans suffer a diagnosable mental illness in a given year.
60% of people with mental health issues do not receive treatment.
Childhood mental illnesses affect up to 1 in 5 children between the ages of 3 and 17 and cost $247 billion per year in medical bills, special education and juvenile justice.
Virginia Tech, Sandy Hook Elementary School, University of Texas at Austin, Columbine High School, Chardon High School, Oikos University: 97 victims killed, 6 shooters killed.
Spring 2023 Dawn Lafferty Hochsprung Center Webinar Series
Beyond the Horizon: The Power of Community Solutions
CTLE credit is available for all educators; registration and additional details will be coming in early January 2023.
Jan. 25, 2023: "Framing the Issue" with: 
Daina Sisk, Ed.D., assistant director, Secondary Special Education, Ballston Spa Central School District on "Implementation of Mental Health and Social-Emotional Interventions and Supports as Components of Existing Multi-Tiered Systems Of Support"
Sarah Brockway, OTR/L, Ed.D.,  lecturer and assistant fieldwork coordinator, Occupational Therapy, Russell Sage College, on "An Exploration of Leadership in the Implementation of the Okanagan Charter: An International Charter For Health Promoting Universities And Colleges"
Tammy Pate, Ed.D., superintendent, Community School District 28, New York City Department of Education
Feb. 8, 2023: School Level View with Lansingburgh Central School District: 
Antonio Abitabile, Ed.D., superintendent
Matthew Hickling, MSN, RN, CPNP-PC, medical director
March 15, 2023: Community Level View with:
Renee Rodriguez-Goodemote, MD, FAAFP, chair, Ambulatory Medicine and director, Saratoga Community Health Center, Saratoga Hospital
Mark Stratton, Ed.D., superintendent, Corinth Central School District
April 19, 2023:  Regional Level View with Albany Medical Center:
Barbara Ostrov, MD, professor and chair, Pediatrics, Bernard & Millie Duker Children's Hospital, Albany Medical Center
Melissa Doyle, Ph.D., LCSW, associate professor, Pediatrics, and chief, Developmental
and Behavioral Pediatrics, Bernard & Millie Duker Children's Hospital, Albany Medical Center
May 2023, Day TBD: Final Presentation and Panel Discussion
Facilitated by Lawrence Bo Wright, superintendent, Geneva City School District
Dawn Lafferty Hochsprung Center News
The Tragedy in Uvalde Must Never Happen Again!
On Tuesday afternoon, May 24th, I was about to introduce the moderator and panelists for the final segment of the Spring Webinar series sponsored by the Hochsprung Center at Russell Sage College and the New York State Council of School Superintendents. The topic for this webinar was Addressing the Social-Emotional Issues of our School Communities. A few minutes before we started, one of my colleagues, Dr. Janice White, mentioned that she had just heard of another tragic shooting at Robb Elementary School in Uvalde, Texas, where at that time it was thought that 14 children had died, but we know now that 19 children and two of their teachers perished.
Almost ten years ago, Russell Sage College lost one of its most promising doctoral candidates, Dawn Lafferty Hochsprung, the Principal of Sandy Hook Elementary. In the aftermath of that tragedy, the Hochsprung Center was created for the promotion of mental health and school safety. Since it's inception in 2013, the Center has hosted four conferences and seven webinars devoted to mental health and school safety. We initiated the free webinar series calling upon the expertise of school leaders from across New York State as a way to reach to educators who were dealing with a number of issues related to the pandemic.
As the events unfolded in Uvalde, it was a shocking reminder that nothing has been done to stem the tide of gun violence in our country. Since Sandy Hook, there have 3500 mass shootings in the United States. Twenty-seven school shootings this year. On the floor of the Senate on Tuesday afternoon, Senator Chris Murphy, from Connecticut, pleaded with his colleagues to do something. What will be done? When will there be a tipping point to have the United State Senate do something? How many more children and teachers must die? Everyone is asking the same questions.
Over the next several days, we will be celebrating Memorial Day weekend to honor those who served our country and died protecting our freedom. The Russell Sage College Doctoral Program in Educational Leadership along with the Hochsprung Center is planning a conference in the Fall of 2022 to remember and honor the courage of Dawn Lafferty Hochsprung, the teachers, and children of Sandy Hook elementary school. How many Memorial Days will be needed to remember the lives lost in school shootings? This must not become the new normal.
In the aftermath of Sandy Hook, Nicole Hockley a mother who lost her son that day, founded the Sandy Hook Promise Foundation. According to the website the Foundation, "envisions a future where children are free from shootings and acts of violence in their schools, homes, and communities." Their mission is,
to end school shootings and create a culture change that prevents violence and other harmful acts that hurt children. Through our proven, evidence-informed Know the Signs programs and sensible, bipartisan school and gun safety legislation, we teach young people and adults to recognize, intervene, and get help for individuals who may be socially isolated and/or at risk of hurting themselves or others.
I encourage everyone to explore the Sandy Hook Promise website at https://www.sandyhookpromise.org/ to understand their mission and vision for stopping gun violence and its impact on our children, families, and communities.
We must stand together as educators and as citizens to promote the mission and vision of Dawn Lafferty Hochsprung Center at Russell Sage College and Sandy Hook Promise. The most recent events in Buffalo and Uvalde must never happen again.
Chair of the Doctoral Program in Educational Leadership
Director of the Hochsprung Center at Russell Sage College
Hochsprung Doctoral Fellowship
To further Dawn Hochsprung's legacy, the Dawn Lafferty Hochsprung Graduate Fellowship was established — an award for advanced scholarly research in the areas of mental health and/or school safety. Doctoral students in Sage's Educational Leadership program who are completing their dissertation are eligible to apply.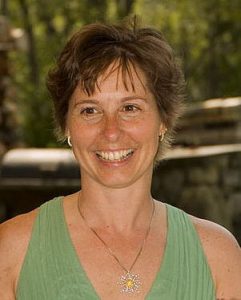 Russell Sage College posthumously honored Dawn Lafferty Hochsprung, a member of Sage's doctoral program in Educational Leadership. Dawn was the principal of Sandy Hook Elementary School in Newtown, Connecticut, where she and 25 others lost their lives on December 14, 2012 in one of the nation's most tragic school shootings. Dawn is remembered by her faculty and peers as a vibrant, dedicated, and caring educator and administrator who inspired students and colleagues alike. A memorial fund was established in her honor at Sage and the Dawn Lafferty Hochsprung Center for the Promotion of Mental Health and School Safety was created within the Esteves School of Education. To recognize her achievements and passion for education, in 2015 Sage conferred the Doctorate in Education (Ed.D.) upon Dawn with her fellow members of her academic cohort.
It is a responsibility shared by all to ensure our schools are places where children and the adults who work with them are safe to learn and grow. Our vision is inspired by the life of Dawn Lafferty Hochsprung, the 2012 principal of Sandy Hook Elementary School in Newtown, Connecticut. By honoring her sacrifice, we work to advance her legacy.
The Dawn Lafferty Hochsprung Center for the Promotion of Mental Health and School Safety will explore, develop and share solutions that support the mental health of each child and safe school environments to maximize opportunities for teaching and learning.
Donate to the Dawn Lafferty Hochsprung Center
Mailing Address
Russell Sage College
Esteves School of Education
37 First Street
Troy, NY 12180
518-244-2257
(Mention the Dawn Lafferty Hochsprung Center in the gift instructions section)
Donate to the Dawn Lafferty Hochsprung Center
Mailing Address
Russell Sage College
Esteves School of Education
37 First Street
Troy, NY 12180
518-244-2257
(Mention the Dawn Lafferty Hochsprung Center in the gift instructions section)