Graduates from the School of Management will be:
Examples of how students can demonstrate the outcome:
To be

Critical Thinkers
Technologically Adept

Critical thinkers who integrate and synthesize information from multiple disciplines in order to make evidence based decisions.
Technology savvy business professionals who use appropriate quantitative or qualitative tools for the effective management of people, processes, and systems.

To know

Seek Diverse Perspectives
Demonstrate leadership ability in various situations.

Professionals who are able to discuss the social, financial, environmental, legal and political or global issues facing contemporary organizations.
People who demonstrate professionalism and/or leadership skill within the context of the environment.

To do

Effective Communicators
Problem Solvers

The ability to integrate theory and practical application using research to (a) identify and (b) solve business problems.
Demonstrate the ability to recognize and manage organizational problems in dynamic industry environments.
Contact us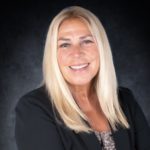 Assistant Professor of Practice, Chair, Undergraduate Program and Graduate Program Director