HOW TO CHOOSE A MAJOR PROGRAM
Undecided about a major? Interested in the Academic Exploration major? Knowledgeable staff in the Office of Academic Advising will help you choose a major program that matches your interests and skills. Guidance and one on one support is provided at each step. The links below are for students who are undecided, do not wish to declare a major at the time of enrollment (undeclared), or current undergraduate students wishing to change their major.
STUDENT ASSISTANCE PROVIDED
Explore Major Programs, Research Careers, and Connect with campus resources:
Faculty Advisors, Professors, and Course Instructors
Office of Academic Advising (Major Programs, Student Planning, Advising & Registration)
Office of Career Planning staff (Career Counseling, Job Trends, Focus Career Assessment)
Recommended: students declare a major prior to the start of the spring term of their Sophomore year. (This will help ensure you graduate on time).
[email protected]
Albany: Library 3rd Floor
Troy: Shea Learning Center 3rd Floor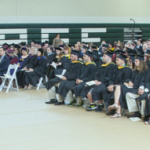 [email protected]
Albany: Library 3rd Floor
Troy: Shea Learning Center 3rd Floor