R. Lizzie Wahab
Vice President, Marketing and Enrollment Management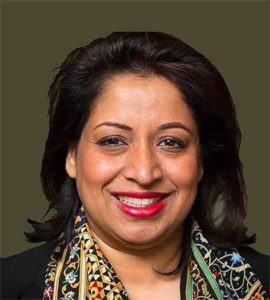 Lizzie Wahab joined The Sage Colleges in 2017, after serving as Associate Vice President at the University of New Haven in Connecticut. Ms. Wahab has worked in the American higher education leadership arena for over 16 years, and has experienced firsthand the truth that a strong education is the true leveler for all backgrounds. She earned her bachelor's degree in Biological Sciences from Wesleyan College, the first college in the world chartered to grant degrees to women. She completed her master's degree in Biomedical Sciences from the State University of New York, Buffalo and worked as a research scientist at Bristol-Myers Squibb Research Institute before transitioning to academic administration.
Since that time, Ms. Wahab has held leadership roles in enrollment management, marketing, financial aid, academic services and international programs at Immaculata University, Rosemont College, William Peace University and Wesleyan College. During her last tenure, the university enjoyed four years of strong and sustainable "first-generation" and international enrollment, advancing the institution's academic profile. Ms. Wahab brings The Sage Colleges enthusiastic and forward-thinking leadership to advance the institution's academic and social mission.
First-Year Admission
Kathryn Aviza, SGS '16
Director of Undergraduate Enrollment Management
Email: [email protected]
Phone: 518-292-1928
Kat began her journey at Sage as a student in the School Counseling Program Fall of 2013.  Native to Long Island, she moved upstate to pursue higher education. She has a Bachelors of Arts from the University of Delaware and a Masters Degree in Professional School Counseling from The Sage Colleges. She is currently the  Director of Transfer Admission and thoroughly enjoys working with Transfer students to assist them in the College Admissions Process. She enjoy helping make connections for students. In her free time she enjoys spending time with the Aviza family,  friends, mindfulness and Zumba! She loves working for Sage because of the community; the faculty and staff care about each student as an individual. The small class sizes are ideal for students to be successful!
Sarah Barrett, SGS '17
Associate Director of Undergraduate Enrollment Management
Email: [email protected]
Phone: 518-292-1750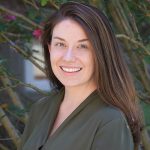 Sarah graduated from Massachusetts College of Liberal Arts with a BA in English/Communications with a concentration in Journalism and a minor in Women's Studies. She is recently graduated from the Professional School Counseling program at Sage Graduate School. She has been working at Sage since 2013 and assists first time freshman students from Schenectady County, the North Country, central and western New York. From North Attleboro, MA, Sarah moved to the Capital Region in 2010 after serving 2 years as an AmeriCorps VISTA at Bridgewater State University. It was her VISTA position that sparked her passion for working with young adults in higher education! In her free time, she loves reading, spending time with friends and family and being outdoors.
Erin Menzer, RSC '10
Assistant Director of Transfer and Nursing Enrollment Management
Email: [email protected]
Phone: 518-244-4565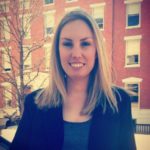 Erin first joined the Sage community in 2006 as  a student at Russell Sage College in Troy.  She was actively involved in many student organizations on campus including Student Government, the Sagettes, Sage Circle and the Business Club. She also worked in the Office of Admission from 2007-2010 as a student ambassador. She graduated in 2010 with her BS in Business and Organization Management. While living out of state, Erin also completed her MBA through Kaplan University in 2014.  Erin has always had a passion for working in admission and higher education, and is excited to back in the Sage community working with students.
Amanda Millier
Assistant Director of Undergraduate Enrollment Management

Email: [email protected]
Phone:  518-244-2217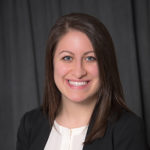 Amanda grew up in Otisco, NY in the Finger Lakes region. She attended SUNY Oswego where she completed a B.A. in Communication and Social Interaction. Venturing away from life in Central New York, she came to Sage as the Visit Coordinator of the Russell Sage Campus in September 2015 and has transitioned to the role of Assistant Director of Undergraduate Admission, working closely with high school students and international applicants.  Her territory includes the Hudson Valley Region and Long Island.  She is currently enrolled in the MBA program at Sage Graduate Schools. She loves spending time reading, traveling, and doing hot yoga.
Julianna Reilly, SCA '16
Admission Counselor for Enrollment Management
Email: [email protected]
Phone:  518-292-1730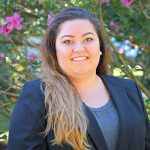 Julianna hails from the Capital District and will graduated from SCA in December 2016 with a BS in Law & Society: Psychology and Criminal Justice. She aspires to one day work within the Law Enforcement Field to better understand Offender Behavior and Motivation. She previously worked as the Head Student Ambassador, Assistant to the Transfer Department, Visit Coordinator, and now Admission Counselor within Office of Admission. She is an active member of "It's On Us." She was the first student from SCA to be inducted into the Psi Chi Honor Society and is a member of Phi Kappa Phi as well. She enjoys frequenting the movies, reading, and origami.
Colin Burton, SCA '16
Russell Sage College Visit Coordinator
Email: [email protected]
Phone: 518-244-2217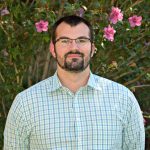 A Capital Region native, Colin hails from Saratoga Springs, NY. He arrived at Sage as a transfer student in January 2014, and completed his B.A. in History in 2016. Academically, Colin's goal is to further is education and earn his PhD in History. Colin loves the fun and friendly atmosphere of Sage, and thoroughly enjoys working with prospective students and their families. In his free time, Colin enjoys reading, studying German, biking, and golfing.
Graduate and Adult Admission
Michael Jones, SGS '10
Senior Associate Director of Graduate Enrollment Management

Email: [email protected]
Phone: 518-292-8615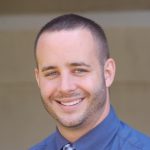 Mike graduated from Ithaca College with a Bachelor's degree in History. He then received his Master's degree in Professional School Counseling from Sage Graduate School, where he began his professional career in higher education. Mike works primarily online programs and has also become involved in developing corporate relationships between businesses in the Capital Region and The Sage Colleges. Mike enjoys playing basketball, golfing, and hanging out with friends in his free time.
Jennifer Yager
Assistant Director of Graduate Enrollment Management
Email: [email protected]
Phone: 518-292-8615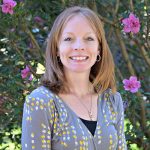 Jen is thrilled to join the Graduate Admissions Team at The Sage Colleges as she has been looking to begin a career in Admissions/Higher Education Leadership. She has been working in education for the past 16 years, teaching in school districts that include Niskayuna, Gloversville, Scotia-Glenville, and Mohonasen (her Alma Mater!)  Although she has her master's in Childhood Ed., she has been fortunate to work with students in grades K-12, as she taught Summer School Spanish at Mohonasen for two years and coached cheerleading at Gloversville High School. In her spare time, she enjoys dancing, reading, and spending time with her family.  She is the mother of two wonderful boys. Her husband, Kris, also works in education as a Speech Pathologist.
Enrollment Management Processing
Neidy McHugh
Associate Director, Enrollment Management Analytics

[email protected]
518-292-1939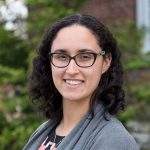 Neidy graduated from Siena College in 2014 with a BA in English and minors in Writing and Communications and Women's Studies. She began working at Sage in 2016 and has held various roles in the Admission's Processing Department including Information Specialist, Coordinator of Admission Information Systems, and her current title of Associate Director of Analytics and Information Processing. Neidy works to maintain the integrity of data coming in and out of the Enrollment Management office, generates and distributes reports, and acts as administrator to our office database. She is currently completing her MBA here at the Sage Graduate School.
Jessica Houbre, RSC '17
Enrollment Management Data Specialist
[email protected]
518-292-1907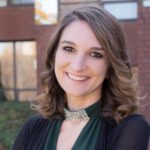 Jessica, a lifetime resident of the Capital Region, began her journey with Sage in 2013 during her undergraduate studies at Russell Sage College. She graduated in 2017 with a BA in Creative Art Therapy, and is continuing her education at Sage to earn a Master's degree in Professional School Counseling.
Jessica worked as a student ambassador for Russell Sage for three years until moving into a new position created within the Office of Admission as the Social Media and Marketing Coordinator. She believes The Sage Colleges delivers a quality education and has enjoyed being able to display to the community all Sage has to offer. She has a passion for working in higher education and  is excited to join the Admission team as an Enrollment Management Data Specialist.
In her free time, Jessica enjoys helping her mother with her business, Treecycled, where they recycle repurposed books to make holiday decor. She also enjoys spending her time seeing live music, playing tennis, and soaking up the sun.