To our incoming Russell Sage students,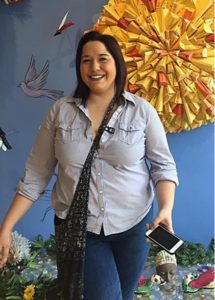 My name is Emily (Emtay) Taylor and I am the President of the Executive Board at Russell Sage College. I want to welcome our newest students: The class of 2021 and our new amazing transfer students! Being a student at Russell Sage is one of the best decisions you will make as a  young adult to prepare you for your future as a person of influence! You will have unique and memorable experiences that you would not receive at any other college. We are a small and personable academic and social community. We work tirelessly as a campus to not only make our residents feel welcome, but our commuters who are an integral part of our campus. Our professors are outstanding and our administrators strive to help us succeed. Your years here at Russell Sage will be filled with memorable traditions, exciting events, and a network of support you will be able to lean whenever things get tough. Russell Sage will become your home and then after you graduate, you will be apart of our Russell Sage family forever!
For the class of 2021, your class mascot is the Blue Angels! You will be joining your "Bigs," the Red Devils, as well as your Sage Sisters, the Purple Cows and the Golden Horseshoes. Our transfer students can identify as a Blue Angel or the class you are going to graduate with! Isn't that great? The First Year Class Coordinators (FCCs), Student Mentors, Orientation Leaders, and Resident Assistants will work with you all year to make sure you feel welcome in our progressive and inclusive environment. You are a part of a dynamic and confident community and I hope to see you all at events and traditions because that's where the magic happens and when Russell Sage comes to life . I can assure you that once you are on campus and see the enthusiasm of the other classes when it comes to our class songs, you won't be able to get them out of your head.
Attending college is the next chapter in your book of life; a chapter that goes by very quickly because you'll be having so much fun! Obtaining your Bachelor's degree is only a sliver of your success at Russell Sage. While studying hard for your major you love, you will find lifelong friends, great opportunities and mentors that will be a part of your life long after you graduate. Please be a part of our traditions as well as encourage your friends to do the same! Russell Sage is an amazing place and I want you to be able to experience all of it. If you have any questions, comments, or concerns, feel free to contact the Office of Student Life at 518-244-2207. You can also contact me at [email protected]. Have a great summer! I am looking forward to seeing you all in August!
With Love,
Emily L. Taylor
Russell Sage College Executive Board President '17-'18
Class of 2019 Red Devil
PACE and Women's Studies Major
President of Spectrum
Orientation Leader '17-'18