Hello New Russell Sage College Students,
My name is Kathryn Ashworth and I am Russell Sage College's Executive Board President and I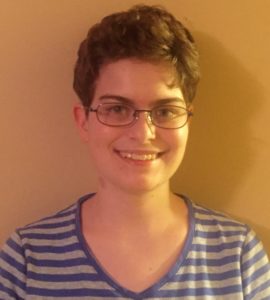 wanted to welcome you all as you begin your journey at Russell Sage. Russell Sage is a wonderful place with a small and supportive community. Your professors, administrators, and staff members all care about giving you a quality and enjoyable college education.  As a campus, we work hard to ensure all students whether you are a first-year or a transfer, a resident or a commuter, feel welcome and at home. In addition to all of the staff on campus, there are also lots of student leaders including Orientation Leaders, Student Mentors, First Class Coordinators who are so excited to help you make the transition to Russell Sage a positive one. I am also an Orientation Leader and cannot wait to meet all of you at orientations this summer!
There are so many ways to become involved on campus including by joining clubs and organizations, attending Student Senate meetings (the first one will be on September 8), and participating in traditions. Russell Sage College has lots of unique traditions that many students enjoy and make friends doing. Each class has a class mascot. The Class of 2023 will be the Red Devils. The other classes are The Purple Cows (2022), The Blue Angels (2021), and my class, The Golden Horseshoes (2020). The Blue Angels are the sister class to the Red Devils. Transfer students can identify with either the Red Devils or with their graduating class. Besides traditions, there are many wonderful events on campus. Two of these events which occur early in the first semester are the RSC River Cruise, a cruise on the Hudson River on September 19th and SageFest, the annual street festival during Family Weekend on September 28th. I look forward to seeing you at these and many other events around campus.
You will make so many memories while here and do things you never dreamed of doing, I know I have. Keep an open mind and don't be afraid to step out of your comfort zone. Becoming involved in a new place can be scary at first, but soon Russell Sage will become another home. Everyone here at Russell Sage is so excited to welcome you and help you make this transition to the next chapter in your life. If you have any questions, comments, or concerns, please feel free to contact the Office of Student Life at (518)244-2207. They are really helpful! You can also email me at [email protected]. I look forward to meeting all of you, so if you see me at Orientation or around campus, don't hesitate to say hello and introduce yourself!
Have a wonderful summer,
Kathryn Ashworth
Russell Sage College Executive Board President '19-'20
Class of 2020 Golden Horseshoe
Childhood Education & English Major
Orientation Leader '19-'20