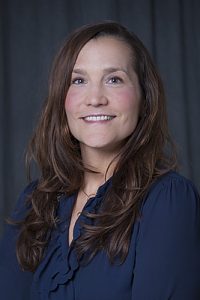 Stacey Thayer, MPH
Director of Wellness Center
Albany and Troy
518-292-1917 (Albany)
518-244-2261 (Troy)
[email protected]
Stacey shifted to college health in September 2011 after a decade of international public health work, which included two years as a Peace Corps volunteer in Togo, West Africa, and a year in Haiti. She has a Master's degree in Public Health from Tulane School of Public Health and Tropical Medicine.  Outside of health and wellness promotion, her passions include traveling and yoga.
Healthcare Providers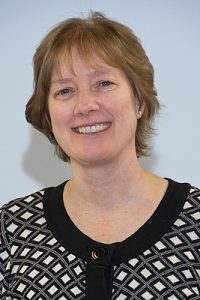 Donna Barkhuff, MSN, FNP-C
Nurse Practitioner, Albany
518-292-1946
[email protected]
Donna is a Family Nurse Practitioner working full time for Sage College Health Services. She received her BSN from Syracuse University, her MSN from Russell Sage College, and her FNP degree from Sage Graduate School in Troy, NY. Donna is certified as a Family Nurse Practitioner by the American Nursing Credentialing Center and is a member of the Nurse Practitioner Association of NY State. Donna enjoys interacting with students both within the setting of Health Services and in outreach opportunities on campus.
Jane Roodenburg, FNP
Nurse Practitioner, Troy
518-244-2261
[email protected]
Jane is an ANCC board-certified Family Nurse Practitioner with Master of Science in Nursing from the University of Vermont, where she participated in the Master's Entry Program in Nursing. She has practiced in a variety of settings including primary care, women's health and geriatric home care. She also has a Master of Education in outdoor education from Bowling Green State University, and a Bachelor of Arts from William Smith College. She has enjoyed many great adventures in Alaska as environmental educator/wilderness guide, professional massage therapist, musician and volunteer DJ. She believes that lifelong learning is one of the building blocks of good health, and is very happy to be at The Sage Colleges Wellness Center
Russell Wenacur, MD
Collaborating Physician, Albany and Troy
518-292-1917 (Albany)
518-244-2261 (Troy)
Dr. Wenacur is a board-certified family physician with a background in sports medicine. He has been involved in college health for over a decade. He also works in private practice serving the Troy community.
Mental Health Practitioners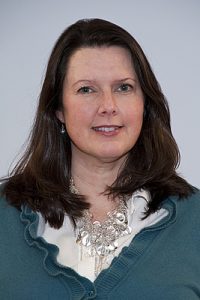 Trena Harrington LCSW-R, CASAC
Mental Health Counselor, Albany
518-292-1938
[email protected]
Trena is a Licensed Clinical Social Worker.  She received her Masters in Social Work from Syracuse University.  In addition, she is a Credentialed Alcohol and Substance Abuse Counselor.  Her training included a Family Systems Theory approach and she is skilled in a number of short term interventions.  Trena specializes in helping students deal with stress, relationship or roommate situations, depression, anxiety, addiction and many other issues.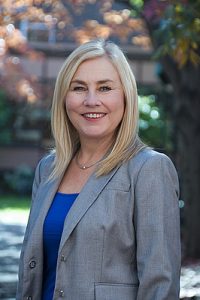 Laurie Kline, LCSW
Mental Health Counselor, Troy
518-244-6858
[email protected]
Laurie holds a Master degree in Social Work from Virginia Commonwealth University and Bachelor degrees in Social Work and Psychology from Castleton State College.  She has vast experience in working with individuals in grief and loss within a family systems framework and utilizes a number of treatment modalities.  Laurie welcomes students in support of their capacities for personal growth while going through major life transitions.
Elysse Calandra
Counseling intern, Albany
518-292-1917
[email protected]
Elysse is a graduate student at the Sage Graduate Schools in the Counseling and Community Psychology program. Elysse received her Bachelors in Psychology from SUNY Binghamton. She has experience in the mental health field as a residence counselor for adults with severe mental illness. Her priority is to provide a safe space for students to seek help or support when needed.
Menatalla Soliman
Counseling intern, Troy
518-244-2261
[email protected]
Mena graduated from Russell Sage College in 2015 as a Biology and Psychology Pre-Med student. She is currently attending Sage Graduate Schools earning her Masters in Counseling and Community Psychology to be certified as a Licensed Mental Health Counselor in the State of New York. Mena specializes in Cognitive Behavioral Therapy, Solution-Focused Therapy, and utilizes mindfulness techniques. Outside of the office, Mena enjoys hiking and spending time with family and friends.
Administrative Staff
Kim King
Administrative Assistant, Albany
518-292-1917
[email protected]
Kim King has been at The Sage Colleges, Albany Wellness Center since 2005. She has an Associate degree in Executive Secretarial Studies from CCBI in Syracuse, NY.  She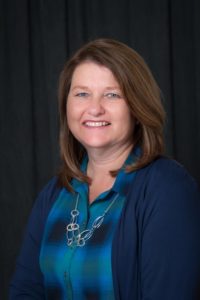 came to Sage with several years' administrative experience in the medical field and has worked with children of all ages.  She enjoys the day-to-day contact with Sage students.  When not at work, she loves spending time with family and friends.
Nancy Leren
Administrative Assistant, Troy
518-244-2261
[email protected]
Nancy has worked at Sage since 2009- most recently for the Esteves School of Education and joined our team in November 2014.  Nancy is a former business owner, fluent french speaker, and loves working at Sage. When she is not working, she likes to spend time with her daughters and travel.