The Russell Sage College Office of Career Planning engages students and alumni in their personal career development process as they seek local, national and global internship and employment opportunities. Through collaborative and innovative programs and services, our office empowers students and alumni to become knowledgeable about themselves, explore their industries of interest, create a career plan to achieve their goals and understand and gain career-ready skills.
The Office of Career Planning offers the tools and insight to shape meaningful internship and employment experiences and serves as a critical resource, assisting students in engaging their passions and achieving their personal mission.
Carleen Pallante, Director of Career Planning, Russell Sage College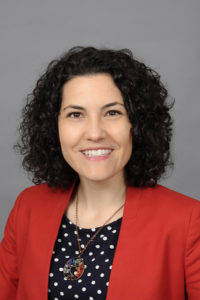 Originally from Levittown, Pennsylvania, Carleen obtained her B.A. in Professional Writing from Elizabethtown College, and M.A. in Student Affairs in Higher Education from Indiana University of Pennsylvania. Since 2008, Carleen has worked professionally in Career Services in Higher Education. She was previously employed at Nova Southeastern University in Davie, Florida, and St. Lawrence University in Canton, New York. Carleen brings vast experience coaching a diverse population of students and alumni and collaborating with alumni, parents, employers and university partners to increase career education and opportunities for students. She is also a current committee member with NACE (National Association of Colleges and Employers) and is the local chair of the Capital Region Career Consortium, serving with other career center leaders and recruiting professionals. Carleen is passionate about creating exploration and networking opportunities for students with alumni.
Katelin Proctor, Associate Director of Career Planning, Russell Sage College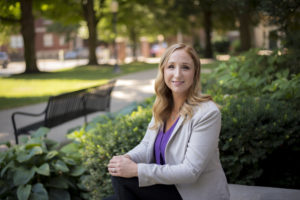 Born and raised in the Capital District, Kate is a highly experienced professional with demonstrated experience in higher education administration, career services, recruitment and staffing initiatives, as well as business development. During her career, she worked for 11 years at Bryant & Stratton College in Albany, New York, holding various positions including Career Services Coordinator, Adjunct Faculty, Interim Medical Assistant Practicum Coordinator, and Director of Career Services. In addition to her work at the College, she has experience as a Career Consultant for a nonprofit in New York State as well as a Program Director, leading a team to positively impact the lives of the elderly and those living with disabilities. Much of her experience lies in creating mutually beneficial partnerships for the college, for students, and for businesses, as well as coaching students on best practices to reach their ultimate career goals. Kate uses a holistic approach when working with students, recognizing that each student is unique with their own strengths and experiences. She is also an alumnus! She earned her Master's Degree in Organization Management from The Sage Colleges (Russell Sage College) in 2014 after earning her bachelor's degree in Psychology from The University at Albany. She is excited to apply her knowledge and experience to help fellow Russell Sage College students and graduates navigate the complexities that can come with professional growth and development.
Contact Career Planning
HOURS
Academic Year
Mon-Fri 8:30am–5pm
Summer Hours
Mon-Fri 8:30am–4pm
All services available virtually!
Schedule appointments at joinhandshake.com
CONTACT
Carleen Pallante
Director of Career Planning
[email protected]
Kate Proctor
Associate Director of Career Planning
[email protected]
Albany
Office of Career Planning
Sage College of Albany Learning Center, 3rd Floor
Phone: 518-292-1764
Fax: 518-292-8621
[email protected]
Troy
Office of Career Planning
Shea Learning Center, 3rd Floor
518-244-2272
[email protected]
Contact Career Planning
HOURS
Academic Year
Mon-Fri 8:30am–5pm
Summer Hours
Mon-Fri 8:30am–4pm
All services available virtually!
Schedule appointments at joinhandshake.com
CONTACT
Carleen Pallante
Director of Career Planning
[email protected]
Kate Proctor
Associate Director of Career Planning
[email protected]
Albany
Office of Career Planning
Sage College of Albany Learning Center, 3rd Floor
Phone: 518-292-1764
Fax: 518-292-8621
[email protected]
Troy
Office of Career Planning
Shea Learning Center, 3rd Floor
518-244-2272
[email protected]