From Surviving to Thriving.
thrive @ RUSSELL SAGE is a program designed with student, faculty and staff wellness in mind. Building on our reputation in the health sciences, thrive @ RUSSELL SAGE extends beyond the classroom to focus on bringing wellness to members of the Sage community.
Meet some students and graduates from Sage's thrive-related programs:
News from thrive @ RUSSELL SAGE
Thank You to our Sponsor & Partners!
thrive @ RUSSELL SAGE Co-Chairs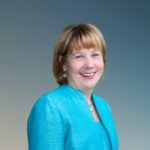 Dean, School of Health Sciences
Associate Vice President for Student Life for Student Wellness
Sarah Brockway, MS, OTR/L
Lecturer, Occupational Therapy
Ellen Cole, PhD
Professor, Psychology
Kevin Fletcher, PhD
Assistant Professor, Management
Arlene McGuane, Ed.D (c), MSN-Ed, RN
Assistant Professor of Nursing and Simulation Coordinator
Connor McKernan
Student, Doctor of Physical Therapy
Margarita Springer
Office Coordinator, Dean's Office
School of Health Sciences
Katrin Ramsey, PT, DSc, CLT, CAPP-OB
Assistant Professor, Physical Therapy
Kirk Robinson
Assistant Provost for Student Success & Institutional Effectiveness
Sarah L. Salvatore, PT, DPT, CSCS
Assistant Professor, Physical Therapy
Kelly Smith
Assistant Professor, Education